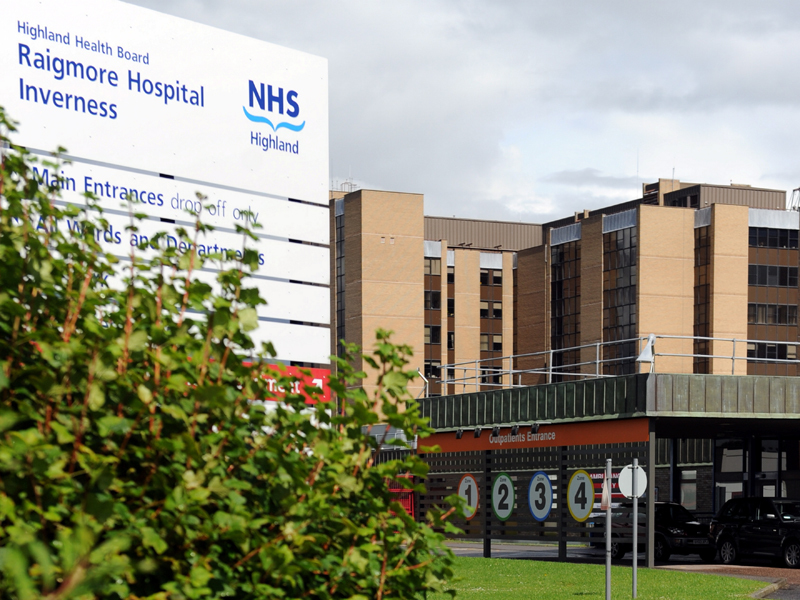 An Inverness man was told he had food poisoning for six weeks before he was diagnosed with terminal cancer and told he may only have two months to live.
Joseph McKinnon pleaded for tests and made repeated attempts to get medics to take his symptoms seriously.
He is now terminally ill in Raigmore Hospital in Inverness with oesophageal cancer.
The 50-year-old, who was suffering from severe diarrhoea and vomiting, lost six stone before he was diagnosed with the disease three weeks ago.
Doctors now want to move him to a hospice, but Mr McKinnon is hoping he will be allowed to spend his last few weeks in the comfort of his own home.
His mother, Pamela, 75, who lives in London, is keeping a vigil at his bedside and his 54-year-old brother, Tony, has flown back from the US to be with him.
She said: "If Joseph had been sent for tests initially, I have no doubt that the cancer wouldn't be as aggressive as it is now.
"But he didn't get that opportunity so we'll never know."
She added that she was particularly angry he was not given tests sooner as his father, Neil, died from oesophageal cancer 10 years ago.
The family told their story as it was reported that up to 10,000 people in Britain die every year as a result of a failure to properly diagnose their condition.
Dr Jean Turner, of Scotland Patients' Association, said: "If there is any suspicion of cancer, it's better to make the referral and rule it out."
Elspeth Atkinson, director of Macmillan Cancer Support in Scotland said: "The earlier people are diagnosed, the sooner they can be treated and the better their longer-term survival."
An NHS Highland spokesman said: "While we cannot talk about this case because of patient confidentiality, we would urge anyone who has had similar experiences to those reported to get in touch with our chief executive, Elaine Mead."
He added that patients could always ask for a second opinion, either from a GP or from a specialist clinician.