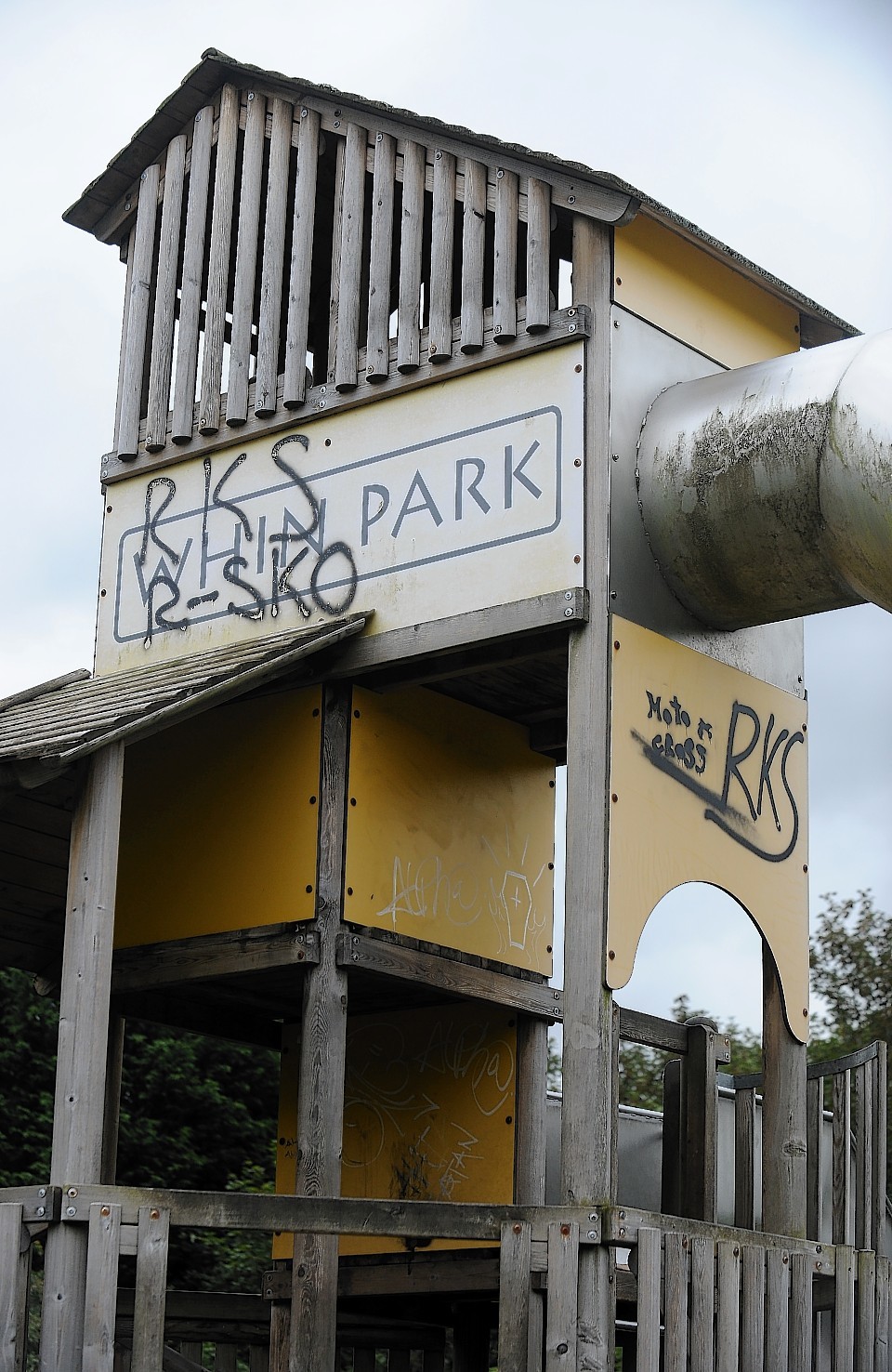 Families in Inverness have slammed vandals who covered a city park in "obscene" graffiti.
Swear words and graphic images have been sprayed across benches, slides and climbing frames at Whin Park.
Cleaners and community wardens were sent to the Bught Road park yesterday to remove the graffiti after the Press and Journal raised the alarm.
The play area underwent a revamp about six years ago, when £250,000 was invested in new equipment, including a multi-activity climbing frame with a big slide, a wooden aeroplane and a children's roundabout.
Much of the graffiti has been printed on the perspex panels on the popular Nessie climbing frame, and last night a council spokeswoman said their budget would not allow for these to be replaced.
The steps leading up to the chute was also vandalised, as were several wooden picnic benches dotted around the park.
A Highland Council spokeswoman said: "The team said that they dealt with some graffiti about two weeks ago but that they were not aware of any new graffiti.
"They are always pretty quick to respond and get it taken down. It's more or less an immediate response.
"Any members of the public should report any cases of vandalism and graffiti as soon as they notice it."
One Inverness grandmother said: "I visited the park with my two year-old grandson at the weekend and was horrified by the amount of obscene graffiti which had been daubed on everything from picnic tables to climbing frames and slides.
"It's not unusual to see gang-style signs or even declarations of undying love scribbled on play equipment but this was different, highly offensive swear words and statements relating to hard-core pornography.
"Goodness knows how parents at the park explained these away to children old enough to read.
"It's a safe bet those carrying out the vandalism would have enjoyed the park themselves when they were little, which makes it all the sadder to see they've chosen to deface it."