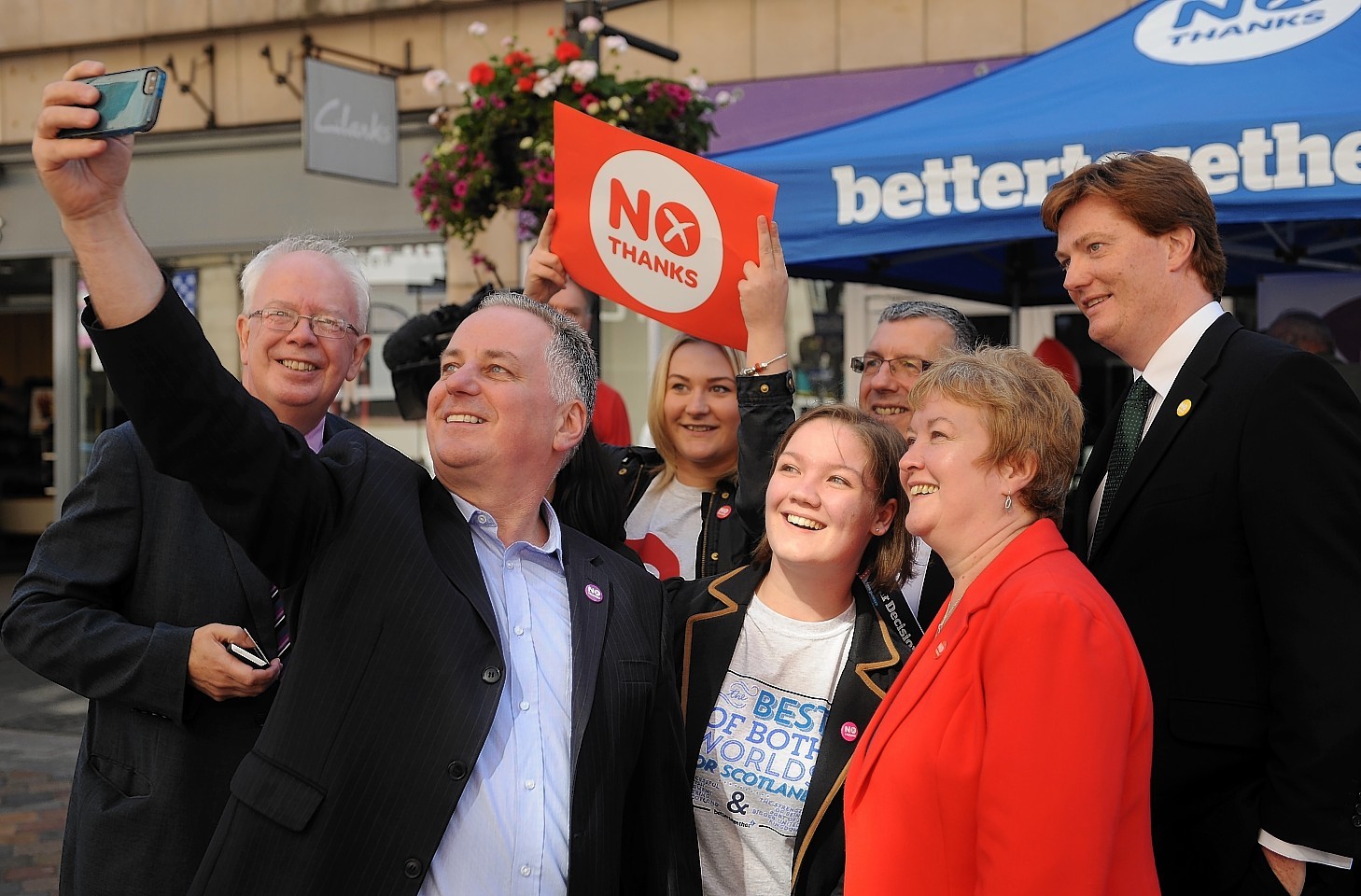 Two senior politicians from opposing parties hit the campaign trail together in Inverness city centre yesterday as the referendum debate intensified.
Labour's Lord McConnell and Liberal Democrat Lord Wallace spoke to supporters of Better Together at their Castle Street base, followed by a visit to the group's High Street stall.
They were joined by local Lib Dem MP Danny Alexander, and MSPs David Stewart, and Rhoda Grant, as they mingled with shoppers.
While both sides in the debate are claiming the upper hand, there are thousands of don't-knows waiting to be convinced.
Lord McConnell said: "With the postal votes starting to arrive, and the big vote in three weeks' time, we are in make-your-mind-up time and everyone is becoming energised by that.
"There is still everything to play for and, while we are winning the argument, we have to make sure we win the vote."
Both politicians claim that, although the ballot paper says "no" – the message that they were delivering was a positive one.
Lord Wallace said: "I believe we have a positive case and, what Jack and I are reminding people, is that we have had a Scottish Parliament for 15 years, which has done a lot in that time.
"We must continue to ask fundamental questions on the currency, on Europe, and how they are going to meet the gap that most independent experts in the oil and gas industry say exists."
The Inverness public were not reticent at speaking to the politicians, including retired deputy university principal, Chris Carter, 73, from Speyside.
He said: "I am a committed No voter, but it is very good to see the politicians here and I am hoping they will get more involved in the local community as well.
"Lord McConnell will be speaking in Speyside, and Malcolm Rifkind is coming up as well and, although it is unlikely that people will change their minds at this stage, the don't-knows can be convinced."
Among those manning the stall was Richard Crawford, from Fortrose, who added: "It is nice to get a contribution from such high profile supporters here in Inverness.
"There are a lot of No supporters keeping quiet about it, so when they see this happening they will maybe become more active and get out and do a little bit more."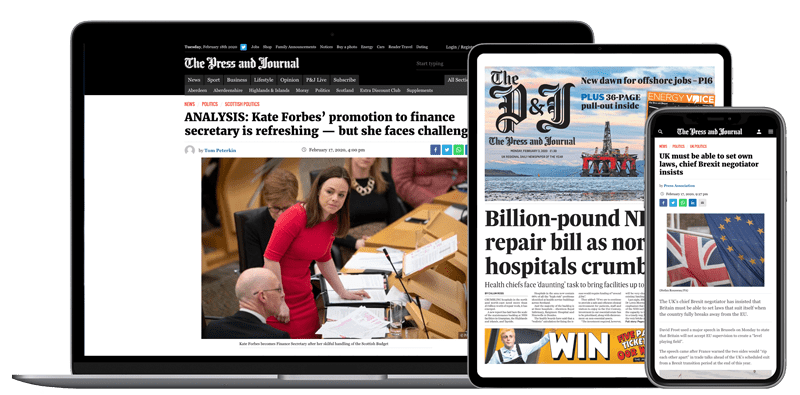 Help support quality local journalism … become a digital subscriber to The Press and Journal
For as little as £5.99 a month you can access all of our content, including Premium articles.
Subscribe