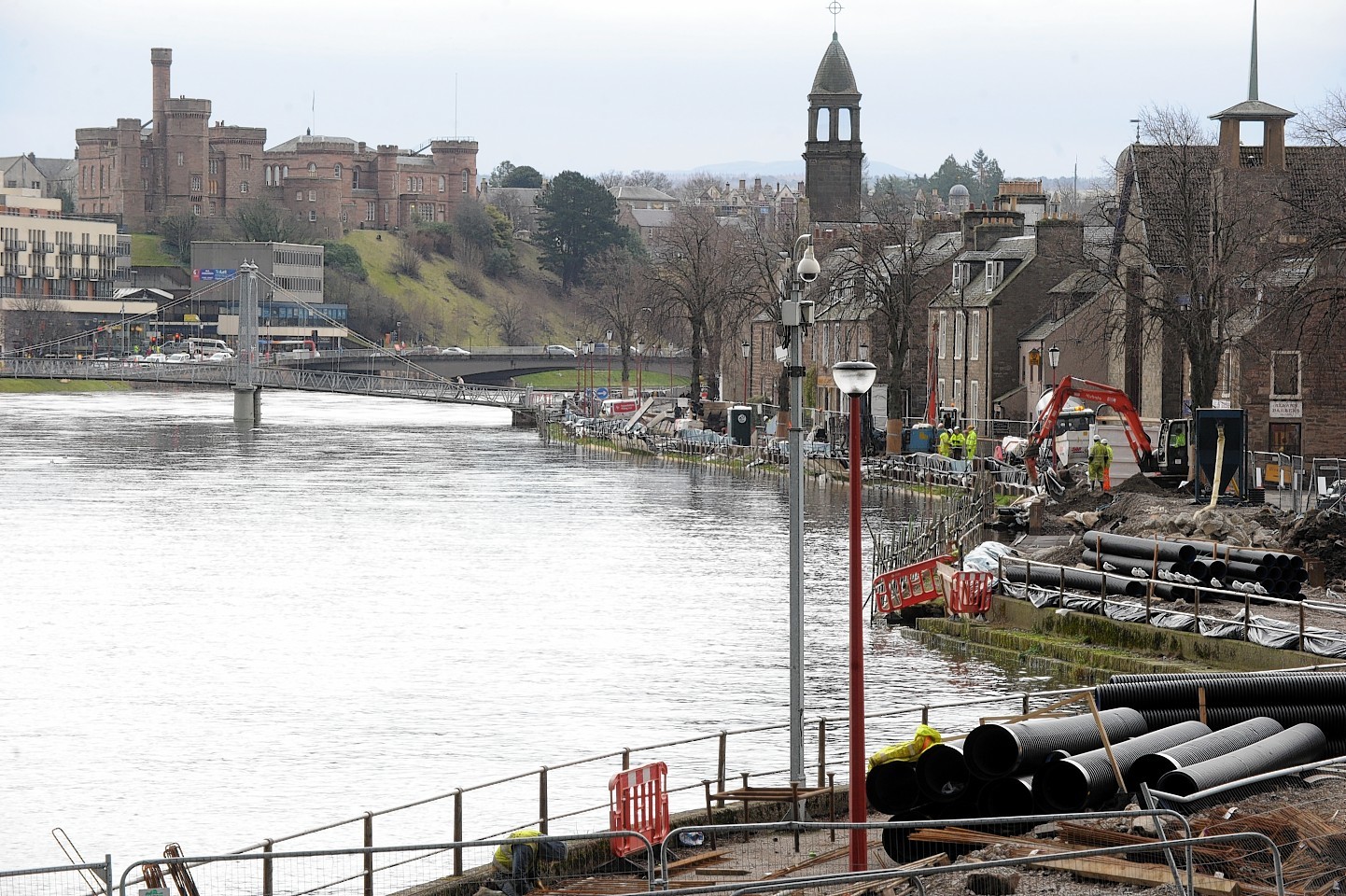 Highland councillors will be asked to approve removal of parking spaces from a busy riverside street next week despite continuing objections from local businesses.
The latest instalment of the River Ness Flood Alleviation Scheme saga will take place on Tuesday when members of the City of Inverness Committee discuss the new traffic orders for Huntly Street.
Council officials propose to provide 50 parking spaces on Friars Place and Huntly Street.
In another controversial move, it is proposed to a ban traffic turning left out of Huntly Street onto Ness Bridge and the city centre to put the brakes on rat-run drivers.
This will force some drivers on a huge detour around the city in order to reach the south of the Highland capital.
Anyone trying to get to areas such as Lochardil or Hilton could end up taking a complex route because the most direct route is blocked off.
Council officials believe that the ban will reduce the amount of traffic using Huntly Street as a rat-run to avoid the ultra busy Kenneth Street traffic lights.
Businesses on Huntly Street have raised objections to the plans, with one owner stating that the changes will "kill the street".
Richie Paxton, who runs Westbourne Guest House and is chairman of the Park Community Council, also said that the ban on turning left from the street was "a bit ludicrous".
He said: "This is not a residential street. It's a business street.
"They tried to kill the city centre and it feels they are trying to kill another business street.
The Royal British Legion (RBL), which has its premises in Huntly Street, also objected to both moves.
During a meeting with council officials, RBL representatives said that the left turn ban was "ill-considered" and would create "a ludicrous route for traffic travelling down Huntly Street needing to access the city centre".
They added that the proposal would create knock-on problems as more traffic was forced to use Kenneth Street.
The RBL also said that the loss of parking would affect the business of the club as members would struggle to find parking nearby.
It is understood that officials at St Mary's Catholic Church have also raised concerns.
In a report to go before Tuesday's meeting, officials said: "The reversal of traffic flow and proposed left turn ban onto Ness Bridge will provide a significant reduction in traffic volumes on Huntly Street by preventing 'rat-running'. This will make Huntly Street available to local traffic and generally safer and more pleasant for pedestrians and cyclists to use."