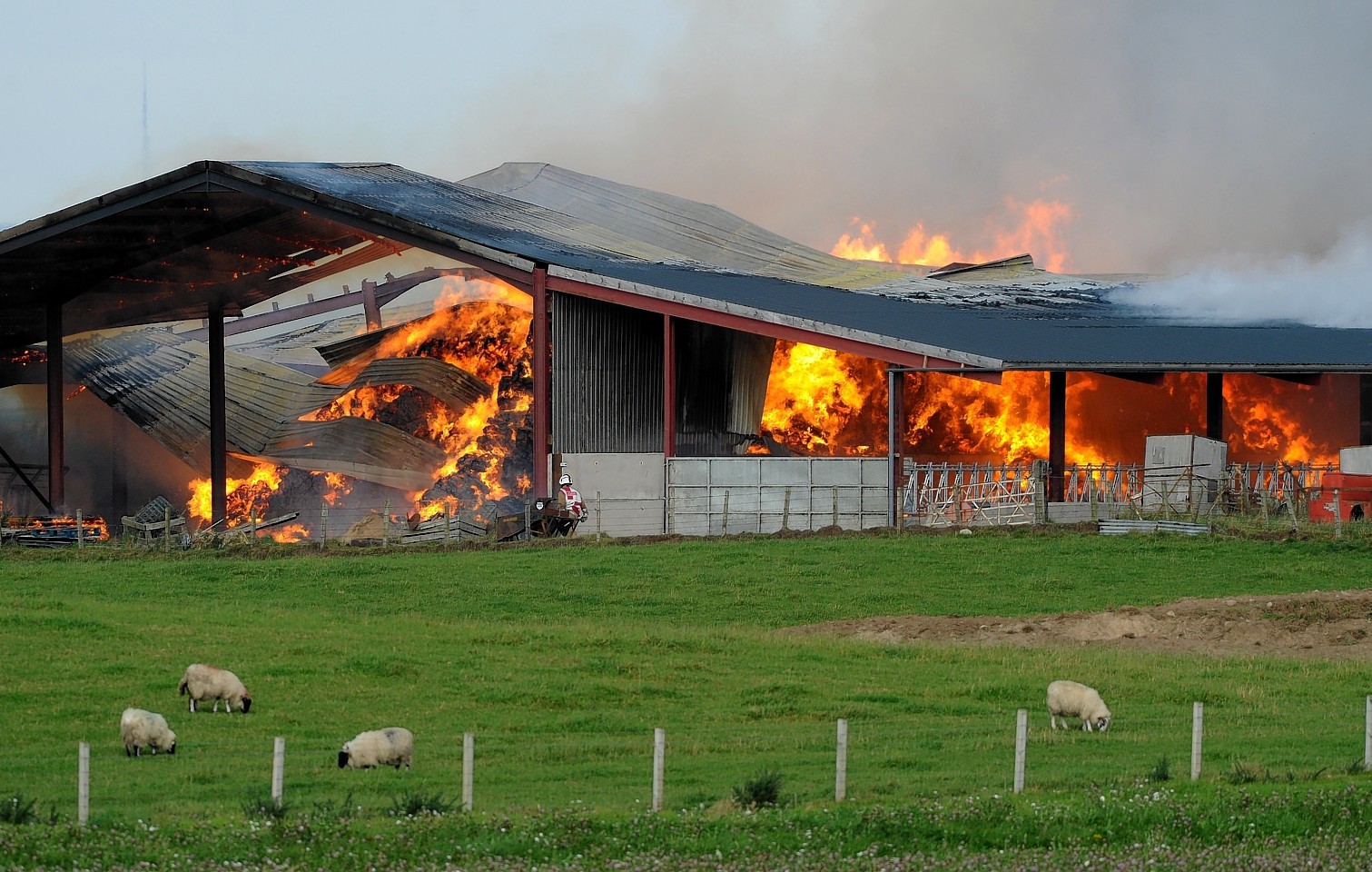 Firefighters battled a barn blaze for several hours near Inverness yesterday.
Initial fears that gas cylinders may explode meant crews kept a safe distance while the fire raged.
They were called to Redhill Farm near Alturlie Point, just off the A96 Inverness to Nairn road, at 3.10pm.
Flames and smoke could be seen for miles, with congestion being caused by drivers slowing down on the A96 to look at the spectacular outbreak.
Two men were taken to Raigmore Hospital in Inverness suffering from smoke inhalation, but their condition was not thought to be serious.
Two appliances were deployed to the scene at first supported by a water carrier, but a third was requested as the extent of the fire became clear.
The Dutch-style barn was well alight on their arrival with the highest part of the roof destroyed.
Bales of hay were allowed to burn for almost an hour, before they began to train hose reel jets on the flames, which caused thicker smoke to billow upwards.
Both the nearby A96 main road, as well as the main Inverness to Aberdeen rail line, were unaffected and it was business as usual as one train trundled past.
Sheep and cattle in a nearby field scattered on several occasions as loud crackling was heard. A police car closed off the only approach road to the farm.
A police spokesman said last night: "We had little involvement during the incident, and it was some time before fire and rescue officers were able to enter the barn.
"At this stage it is unlikely that there will be a joint investigation involving ourselves and our colleagues from the fire service."
It is understood that the barn contained bales of hay and was also used as for feeding cattle.
A man near the scene said it was his land and declined to comment further.