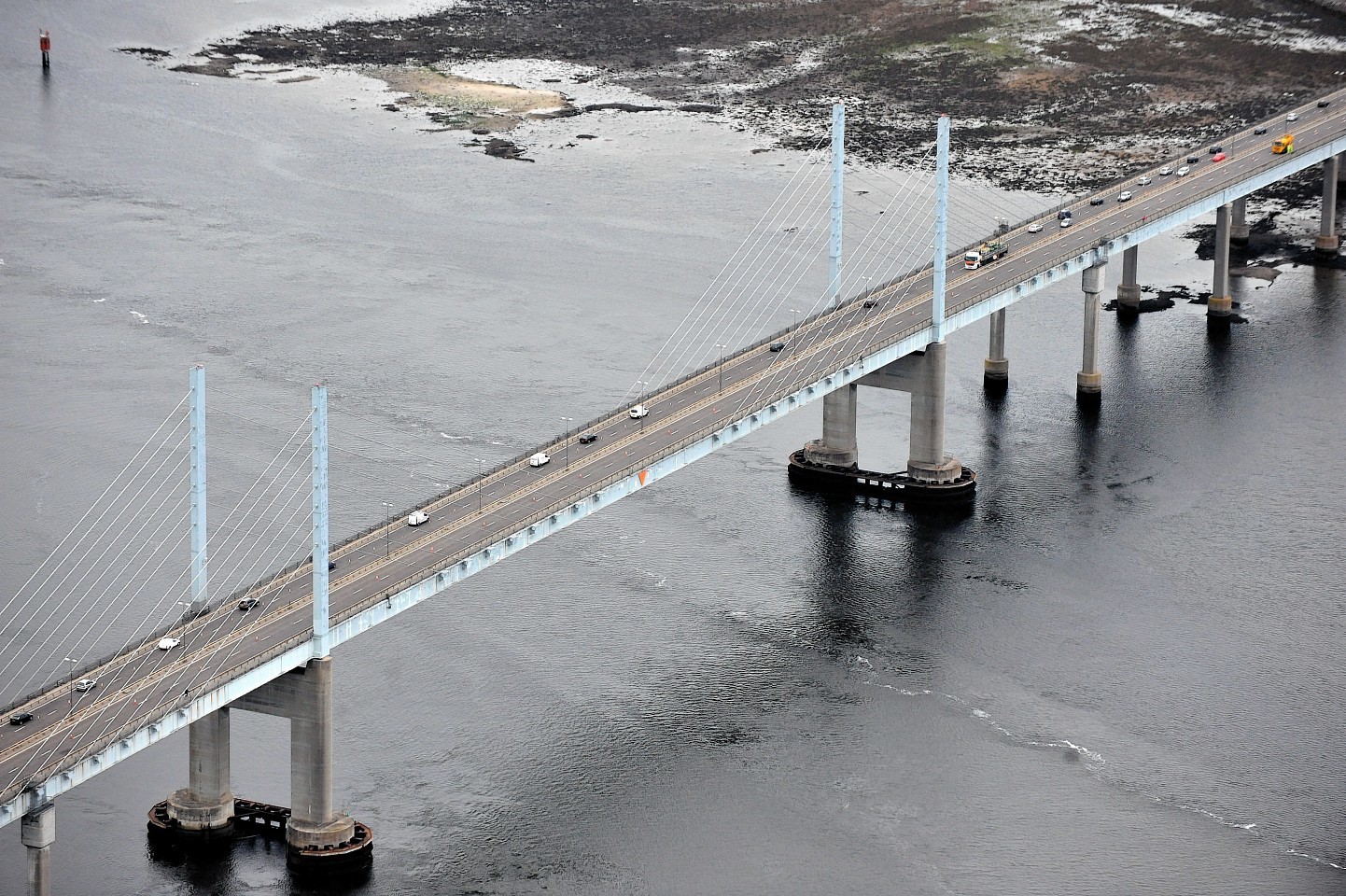 A mobile camera unit will be used to clamp down on motorists ignoring a new speed limit on the Kessock Bridge.
The north and south approaches to the bridge are to be included in areas scanned by the white camera vans from this week.
The Northern Safety Camera Partnership have introduced the measure after the speed limit was reduced to 50mph from 70mph.
A 1.75-mile section of road from the Longman Roundabout in Inverness north to a point on the dual carriageway in line with North Kessock Wood is now 50mph.
Safety partnership manager Dougie Bennion said: "By deploying our mobile unit on the A9 approach to the Kessock Bridge we hope to encourage drivers to slow down and to keep within the 50mph limit.
"Our key intention is to help reduce the number and severity of road casualties in the Scottish Highland."
The limit on the bridge was cut from 70mph to 30mph during the recent major repairs to the bridge.
New barriers were installed on the bridge as part of the works to help protect its cables, and Transport Scotland said this will require a lower permanent speed limit.
Inspector Angus Stewart, divisional road policing unit, said: added: "Speeding or inappropriate speed is a contributory factor in many serious and fatal road collisions.
"If not a contributory factor speed plays a major part in the resultant severity. The faster you drive the longer it will take to stop.
"We operate a robust policy in respect of drivers exceeding the speed limit or driving at an inappropriate speed.
"Regular enforcement activity will take place in this area, in conjunction with our partners, to influence road user behaviour and make Scotland's roads safer."
The partnership will also be operating a camera van at various other locations on the A9 between Inverness and Tore roundabout in the next week.
The safety van will also be in operation on the A96 in the Nairn area, and the A82 near Inverness, Invermoriston and Fort Augustus.