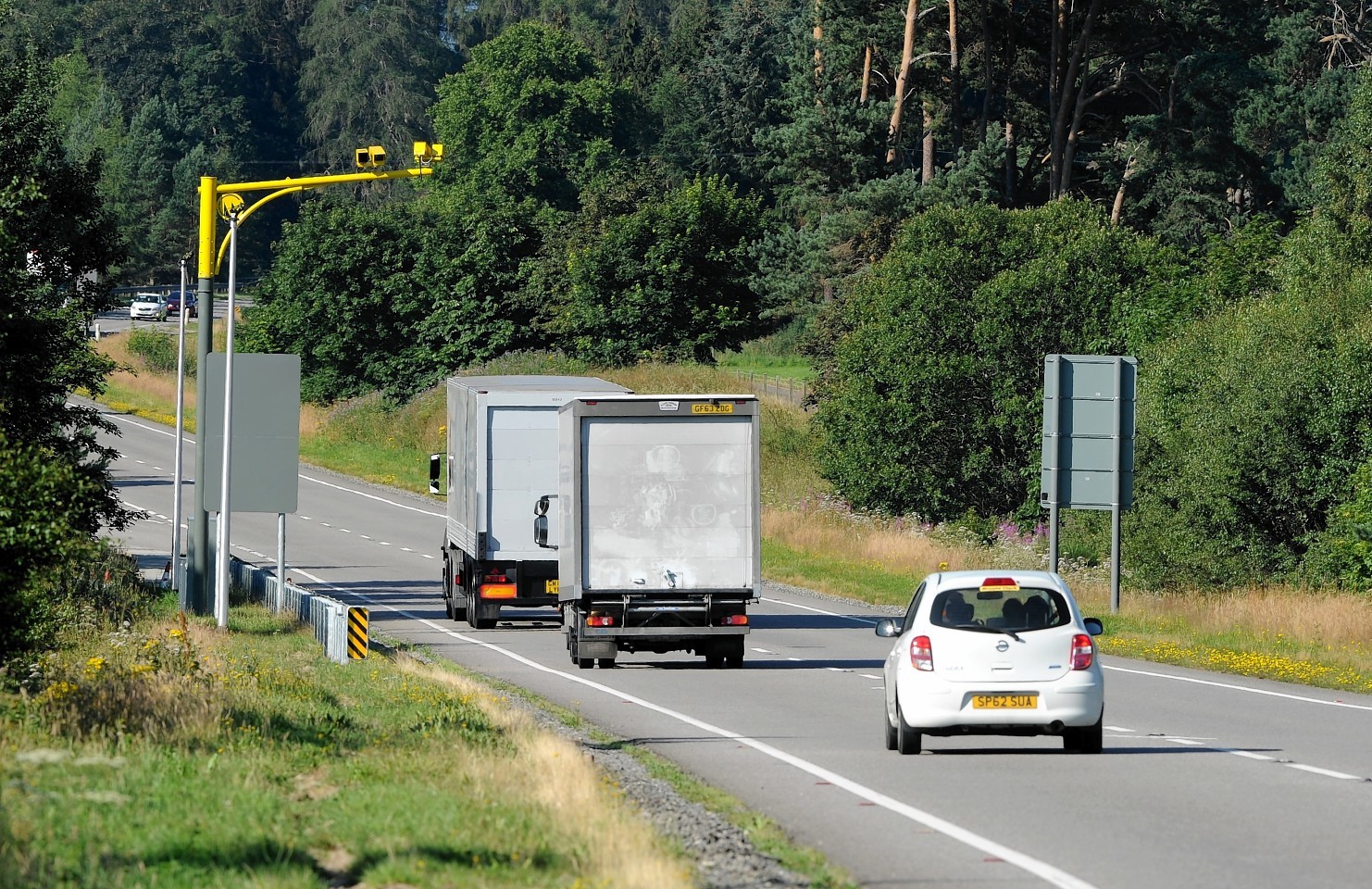 A Highland MSP will raise concerns about the economic impact of the new average-speed cameras on the notorious A9 during a Scottish Parliament committee meeting today.
Representatives of Highlands and Islands Enterprise (HIE) will give evidence to the economy, energy and tourism committee in Perth.
The controversial cameras, which have been installed between Dunblane and Inverness, were switched on last week despite a long-running public campaign against them.
Both the Federation of Small Businesses Scotland and the Scottish Council for Development and Industry have voiced opposition to the cameras, citing detrimental economic consequences as a result of longer journey times.
Mike Burns, who is leading the campaign against the cameras, believes they could lead to the loss of more than 2,500 jobs.
Now Mid-Scotland and Fife MSP Murdo Fraser, who has campaigned for the trunk road between Perth and the Highland capital to be completely dualled, will question HIE about the feared impact.
Mr Fraser said he was worried that there was little financial modelling of the economic impact of average-speed cameras, adding that drivers were reporting serious delays.
Hr said: "If motorists are facing delays of up to an hour this could result in a net loss of £52million to the Highland economy and I will be raising this with Highlands and Islands Enterprise.
"There is a danger that the average-speed cameras will see slower-moving traffic, longer queues, increasingly frustrated drivers, and more dangerous overtaking manoeuvres.
"Only time will tell if the cameras can make a real difference to road safety and I hope that, should it turn out that the sceptics have this right, then there will be swift action to remove the cameras and return the road to its original state.
"Above all, I hope that added impetus can be given to the essential dualling programme, which is the real answer to the A9's problems."
The Scottish Government is convinced the cameras will make the road safer.
Roads agency Transport Scotland claimed they has already started influencing driver behaviour before they were switched on last week.
The government has pledged to dual all the remaining 80 miles of single carriageway of the A9 by 2025 at a £3billion cost.