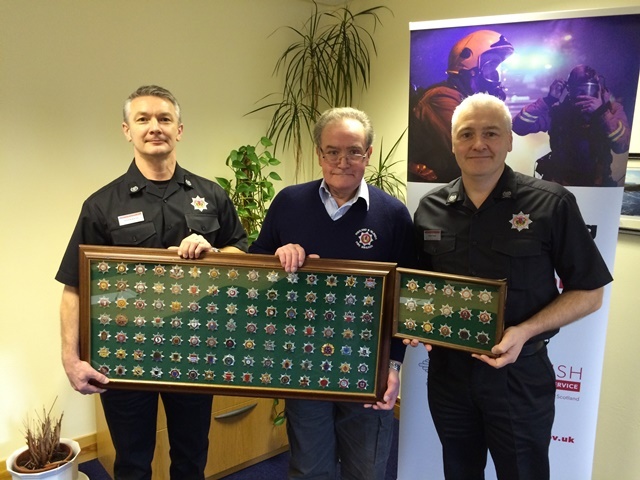 A former retained firefighter from Nairn has donated his entire collection of fire service cap badges.
David Ramsay, 66, from Nairn retired from Highland and Islands Fire Brigade in 2004, having served his local community for a total of 22 years.
During that time, he accumulated a collection of badges from various brigades around the UK.
He has now handed over his incredible collection to local senior officer for Highland Scott Hay and group manager for Inverness, Nairn, Badenoch and Strathspey, Fraser Nixon.
The framed collection will now be given pride of place on the wall at Inverness Community Fire Station.
Mr Ramsay said: "When I started collecting the badges I wrote to a lot of fire services, which cost me a fortune in postage at the time.
"I wanted to donate these badges so that they could be displayed and people could see them for years to come."
He added: "I retired at 55 as that was the age limit at that time. I was unlucky I suppose that it was changed to 65 shortly afterwards otherwise I might have stayed a bit longer.
"I really loved my time as a firefighter and the most enjoyable part for me was when we started using the new breathing apparatus and we were sent over to Invergordon to be trained in how to use it. I also enjoyed the team work."
After handing over his collection Mr Ramsay was taken on a tour of the newly refurbished station in Inverness and shown some of the equipment used today by the fire service.
Mr Ramsay's primary employment during his career was an oil rig fabricator at McDermotts, but he also worked for the water board.
Local senior officer for Highland Scott Hay said: "We are delighted to accept this amazing collection of legacy fire brigade cap badges and thank Mr Ramsay very much for donating these historic pieces to the Scottish Fire and Rescue Service.
"There are badges from brigades across the UK and in particular from legacy Scottish brigades and those of the former Highlands and Islands over the years.
"Mr Ramsay was a committed member of the fire service for 22 years and served his community of Nairn well."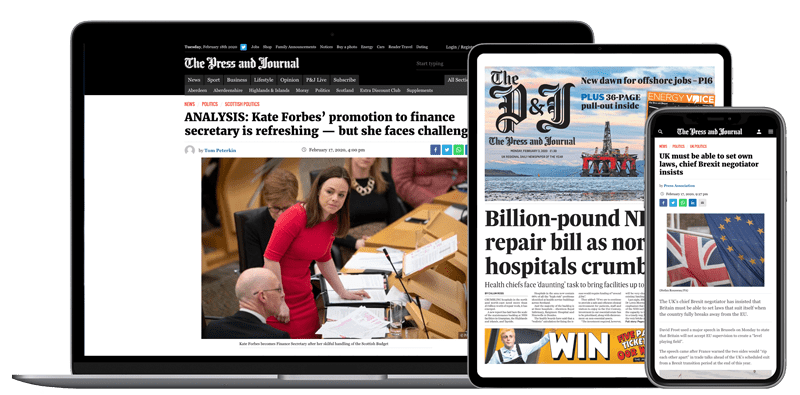 Help support quality local journalism … become a digital subscriber to The Press and Journal
For as little as £5.99 a month you can access all of our content, including Premium articles.
Subscribe