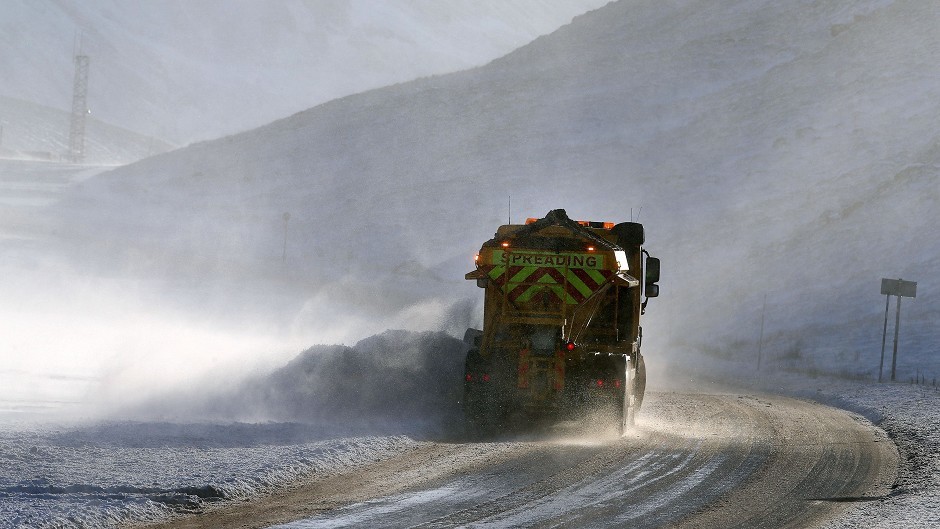 A Highland councillor raised concerns about the long-term sustainability of the local authority's gritting service because the level of breakdowns.
Jim Crawford said he feared the service would deteriorate over the next few years when the number of vehicles will be reduced because of budget cuts.
He said that it would be difficult to cover all the priorities if several vehicles broke down at the same time.
Five gritters are currently off the road.
One was damaged in a collision with a vehicle in Skye on Tuesday. Another two have electronic faults and will be out of action for three days, and the remaining two have minor faults and were expected to be back in operation within 24 hours.
The Highlands has 111 gritters and three spares.
At a meeting last month to fix their budget over four years, the council agreed to cut £600,000 from their winter maintenance budget.
It means that a total of 12 vehicles will be removed from the fleet through replacing older gritters with larger ones.
And money will be saved by strict enforcement of policy on priority routes and by canceling pre-gritting on routes with low use.
The chairman of the community services committee, Councillor Graham Mackenzie said that he was confident that the level of service would not be affected.
He added: "Having five out of 114 gritters off the road is a small problem. It would be optimistic to think that vehicles do not break down.
"When the vehicles go into the garage, there is a quick turnaround. It is in our best interests."
A council spokeswoman said: "Vehicle breakdowns are dealt with by the council's own in-house mechanics. We can also outsource repairs as and when necessary.
"It is inevitable with such a large fleet – the largest in Scotland – that there will be vehicle breakdowns from time to time. When they do occur we endeavour to re-task the fleet as best we can to cover for any shortfalls in the service."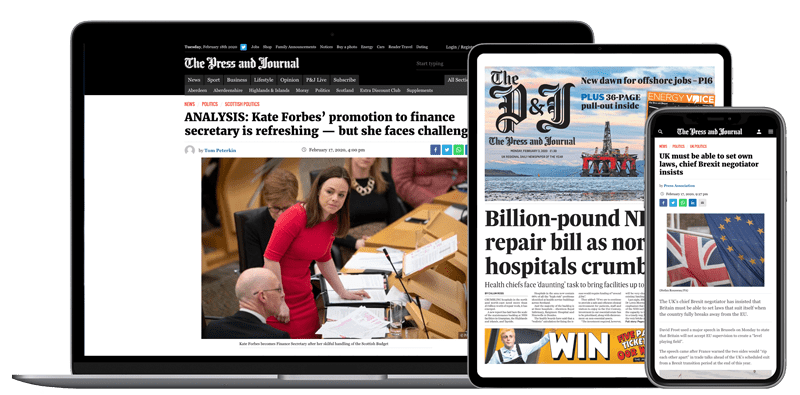 Help support quality local journalism … become a digital subscriber to The Press and Journal
For as little as £5.99 a month you can access all of our content, including Premium articles.
Subscribe