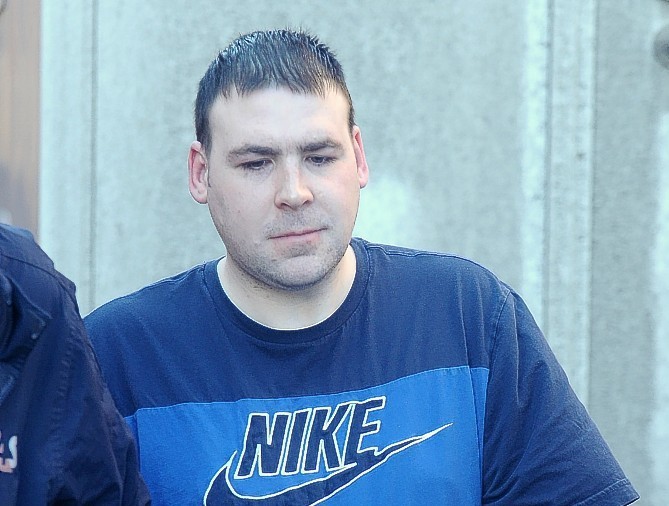 A heroin addict who cannot bear life behind bars and attempted suicide by slashing his throat, was given a further jail sentence yesterday.
Inverness Sheriff Court heard that 29-year-old Paul Macdonald was sentenced to 22 months in prison last November on a theft by housebreaking charge. His earliest release date on that charge was in August.
But he appeared in the same court again yesterday and admitted another charge of housebreaking and with the new sentence, he won't be free until November at the earliest.
Macdonald, who was described as an Inverness prisoner, broke into the offices of an architect and a surveyor in Southside Road, Inverness over the weekend of August 30-31.
Fiscal depute Roderick Urquhart told Sheriff David Sutherland: "It was originally a Victorian mansion with offices now on the ground floor and first floor.
"A member of staff locked up on Saturday, August 30 and everything was in order. But when one of the surveyor's employees opened the office on the Monday, drawers were open and items scattered on the floor.
"It was also estimated that £50 in cash and a broken laptop were stolen. The premises downstairs had also been broken into and a cash box was lying empty. It had £110 in it and a digital camera was also missing.
"A pane of glass had been broken to gain entry but not entirely successfully as a bloodstain was found on a door. DNA analysis found that it matched that of Macdonald."
Defence solicitor Marc Dickson said: "My client has been plagued with drug addiction for many years and heroin forms the background to this offence.
"He can't remember with clarity what took place but he accepts the evidence against him and has pled guilty at the earliest opportunity.
"He finds his time in prison difficult to bear and during his present sentence, he made a significant attempt at self harm.
"He cut his throat and lost a great deal of blood but fortunately the authorities were able to get to him in time. He also has mental health problems."
Sheriff Sutherland said that because of Macdonald's record and current circumstances, there was no alternative to a jail sentence.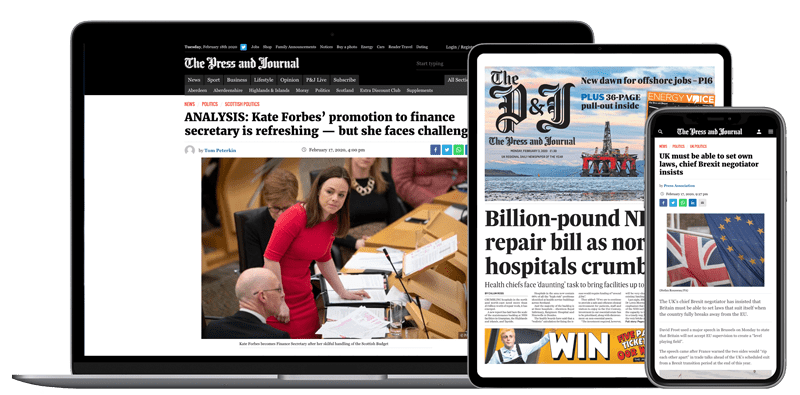 Help support quality local journalism … become a digital subscriber to The Press and Journal
For as little as £5.99 a month you can access all of our content, including Premium articles.
Subscribe