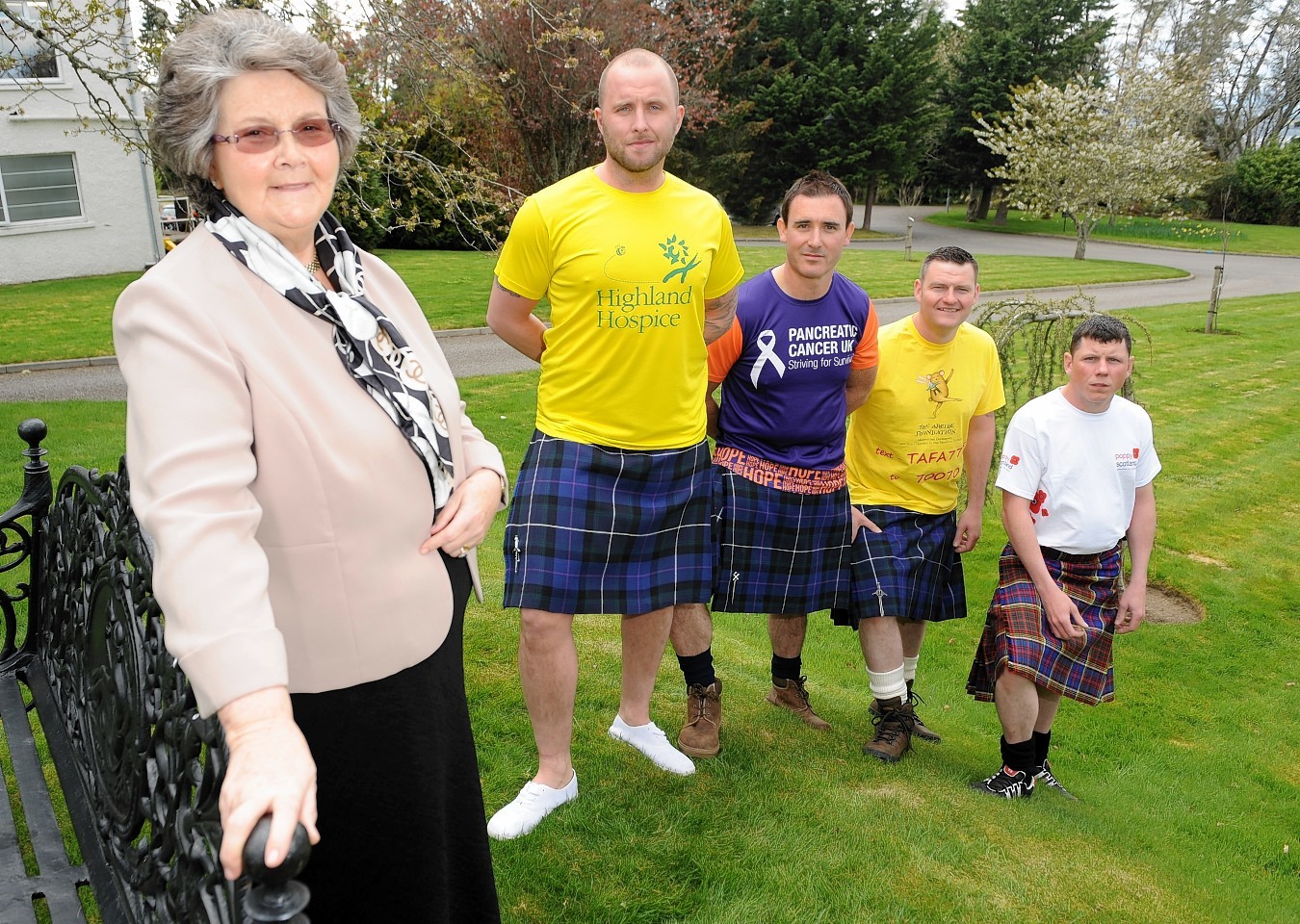 A group of Inverness climbers who are aiming to make history by being the first to scale Kilimanjaro – in kilts – have received a major boost to their fundraising.
Donald MacLennan, Graeme Anderson, Brian Innes, Steven Ryles and Jamie Harkness will take on Africa's highest mountain in October – each in aid of a charity close to their hearts.
Now their efforts have won the support of Christine Macdonald, wife of the chairman of Macdonald Hotels and Resorts Donald Macdonald, who has donated £10,000 from the Macdonald Family Charitable Trust to be split between their causes.
Mr MacLennan is raising money for the Highland Hospice, Mr Anderson for Poppyscotland, Mr Innes for the Archie Foundation, Mr Ryles for Diabetes UK and Mr Harkness for Pancreatic Cancer UK.
Mrs Macdonald and her daughter Marjorie are already supporters of the Archie Foundation, which supports young patients at the Royal Aberdeen Children's Hospital, so were keen to back a fellow fund-raiser and his friends.
The walkers donned the kilts they will wear on Kilimanjaro when they accepted a cheque for the £10,000 at the company's New Drumossie Hotel on the outskirts of Inverness.
Mrs Macdonald said: "Handing over this £10,000 cheque is the easy thing.
"Taking on this challenge is the real test and the time and effort they are making is a real tribute to their generous spirit.
"We are very happy to support these heroic young men who are giving up their time for such wonderful causes."
The hotel will also host a fundraising dinner in aid of the climb next month.
Mr MacLennan said he and his friends were itching to get going on their challenge.
He was offered the chance to climb Kilimanjaro while he was serving in the armed forces, but turned it down to go scuba diving instead.
He said: "I wanted to do something big and I had this as an idea so I approached all of the boys if they were up for it.
"It's something I've always been keen to do and it is all for causes close to our hearts so we're delighted with the support."