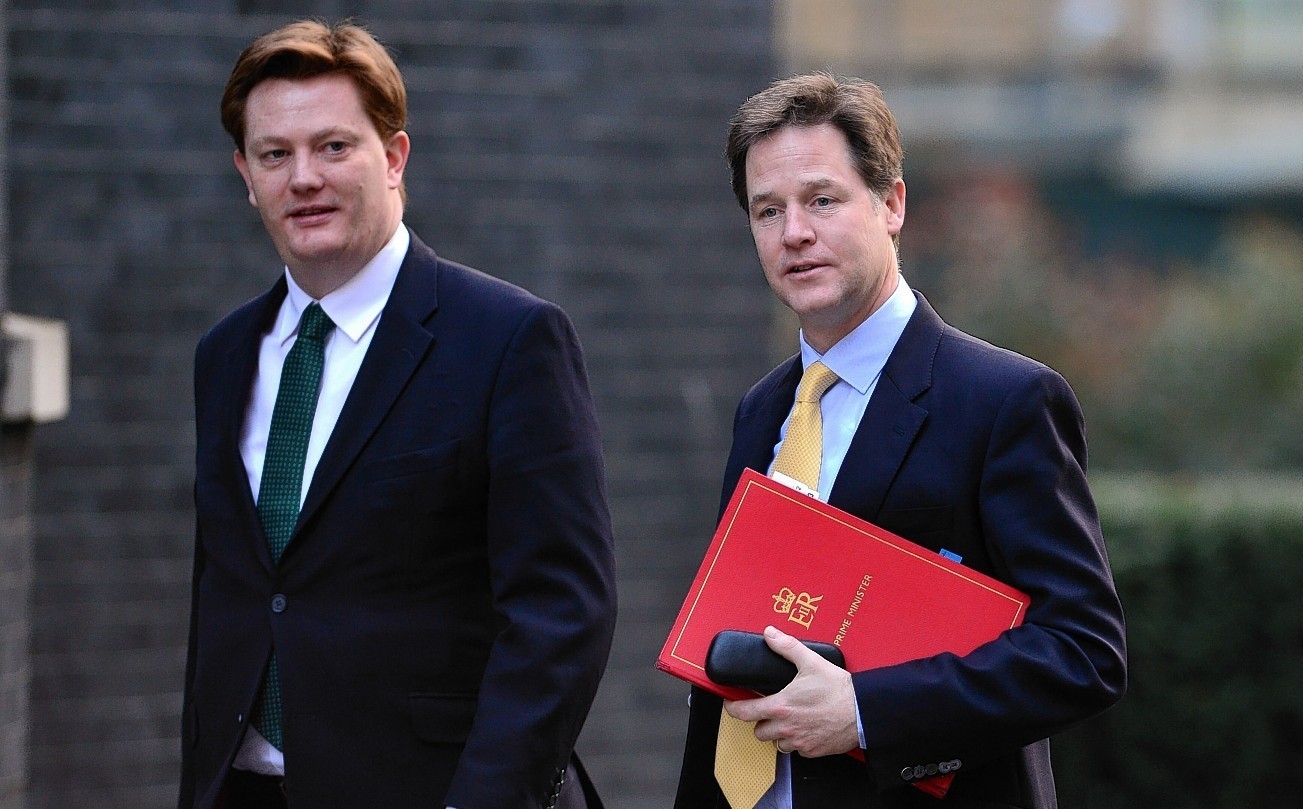 Nick Clegg paid a glowing tribute to "the champion of the Highlands" Danny Alexander yesterday as he arrived in the north to launch a last ditch plea to save his "closest friend".
The deputy prime minister met Mr Alexander in the rain at Tomatin Distillery as part of the Liberal Democrat leader's gruelling 1,000-mile campaign trip from Land's End to John O'Groats.
Mr Alexander admitted he might have "one or two" drams as he watches the results come in tonight and tomorrow morning, although the polls suggest they will more likely be to drown his sorrows than celebrate, with SNP Highland Council leader Drew Hendry considered the front-runner.
On a tour of the distillery, Mr Alexander joked that he would "hammer the Nats" as he hammered the bung into a cask of the whisky, however.
Speaking to the Press and Journal, Mr Clegg made an emotional plea for Highland voters to save his right-hand man.
He said: "Danny's my closest friend and colleague in politics.
"We just wouldn't have been able to achieve the things we have done over the last five years – tax cuts for people, totally changing pensions, creating jobs, creating apprenticeships, helping this whisky industry, helping the Highlands – none of that would have been possible without this one man, Danny Alexander."
He added: "The choice tomorrow is really between the politician who has done more to fight for the Highlands than anyone in living memory. Who at the highest level of government, is widely respected across party divides at Westminster.
"Or an SNP candidate who basically just wants to use people's votes as a stepping stone to another referendum.
"What's right for the Highlands is to vote for the champion of the Highlands, Danny Alexander."
Asked what his final pre-election message to voters in Inverness, Nairn, Badenoch and Strathspey was, Mr Alexander said: "You've got a clear choice between a very hard-working and effective MP and advocate for the Highlands at the highest level of government – a voice that gets heard right across the country when he speaks up for this area.
"Or you can have just one of a number of SNP MPs who see this election as a stepping stone to independence. Who want the country to be a shambles, not a stable government, and who would undermine the Highlands."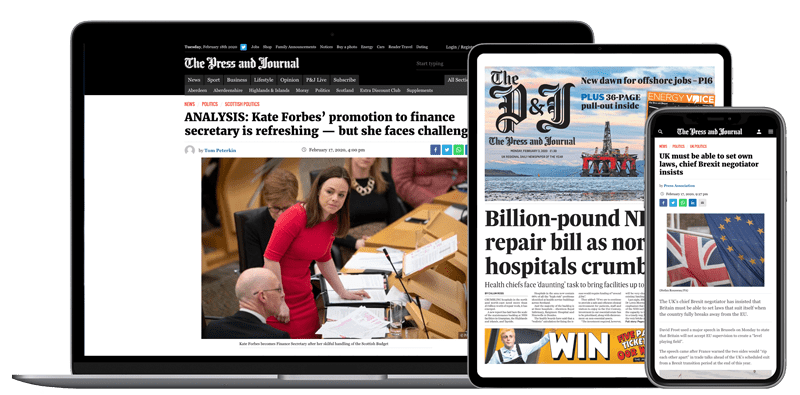 Help support quality local journalism … become a digital subscriber to The Press and Journal
For as little as £5.99 a month you can access all of our content, including Premium articles.
Subscribe