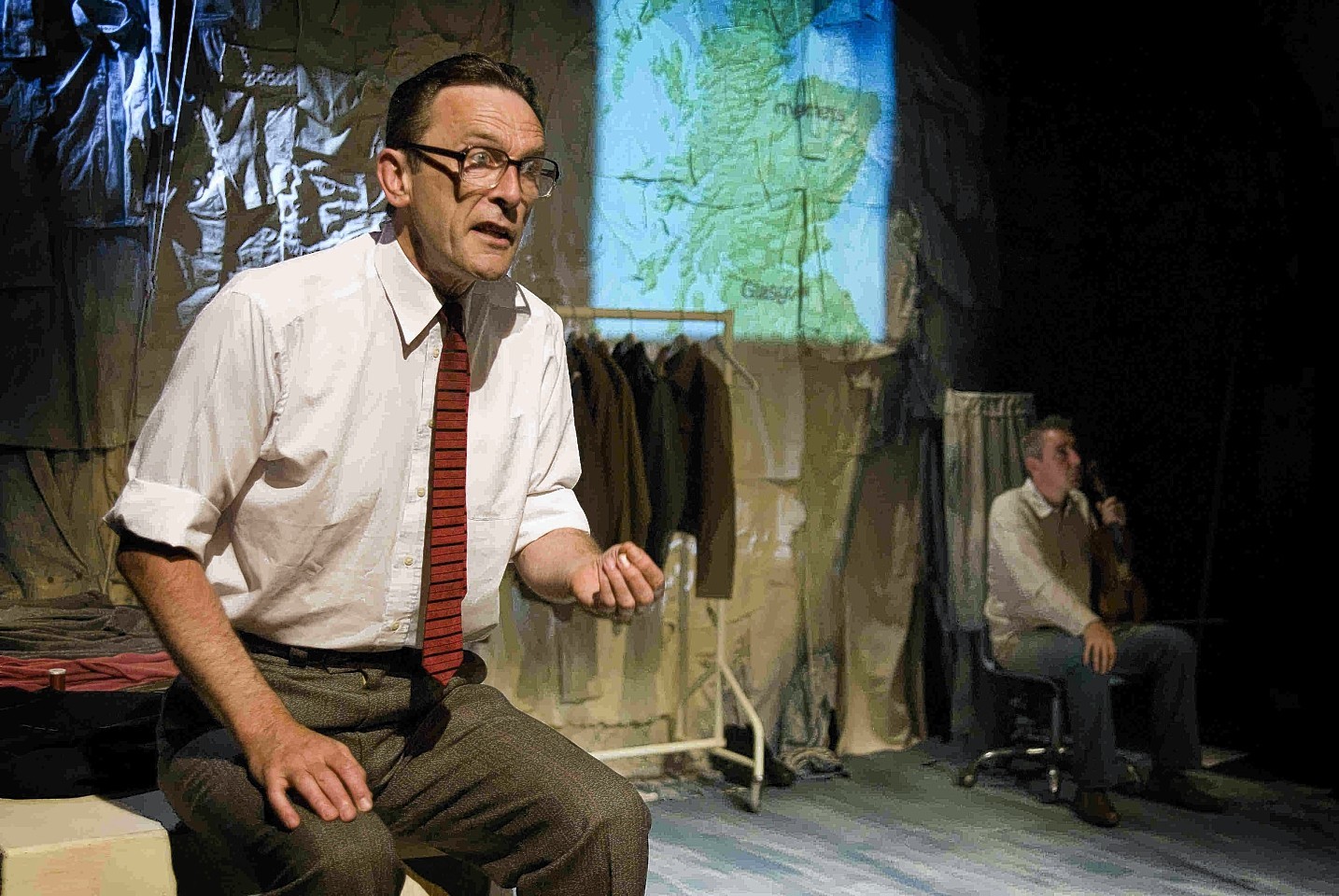 Inverness-based theatre company, Dogstar, could soon find itself making another trip to the States after wowing audiences with its production, The Tailor of Inverness.
All tickets for the show's three week run at the Brits Off Broadway Festival in New York, were snapped up within days of the show opening, and with the box office receiving more than 30 calls a day from those desperate to get their hands on tickets, it was decided to add two performances to the schedule. Tickets for these shows sold out in two hours.
Matthew Zajac, artistic director of Dogstar, said: "We had high hopes that the play's story of migration and identity would strike a chord with the diverse population of New York and this seems to be happening. Our invitation to present this three-week run is a great endorsement for the play and we hope will lead to further opportunities for the production in the US and beyond, as a number of producers have attended the show. "
Critics also raved about the show which is based on the life story of Matthew's father, Mateusz, who grew up on a farm in Eastern Poland, but through his wartime experiences, found himself working as a tailor in Inverness.
The New York Times critic said of it: "An ardent, deeply personal play… compelling, impassioned… a fine actor," while Broadway World said it was " A must", and described Mr Zajac as a visionary.
"After several extremely difficult months for Dogstar, following our rejection for three-year funding by Creative Scotland, we can prove once again that our company produces work which can have a universal appeal wherever it is played. We would like to state and express our thanks that our run in NY has been made possible by a grant from the Scottish Government's Expo Fund, given to us by officers at Creative Scotland.
"Dogstar remains dependent on the process of individual project grant applications. We have a number of projects which we hope to realise in the next few years, including co-productions with two companies from Scandinavia and an adaptation of James Robertson's novel The Testament of Gideon Mack.
"Following the success of The Tailor of Inverness in New York we hope that Creative Scotland will be able to assist us in making these productions happen for Scottish audiences and those further afield."