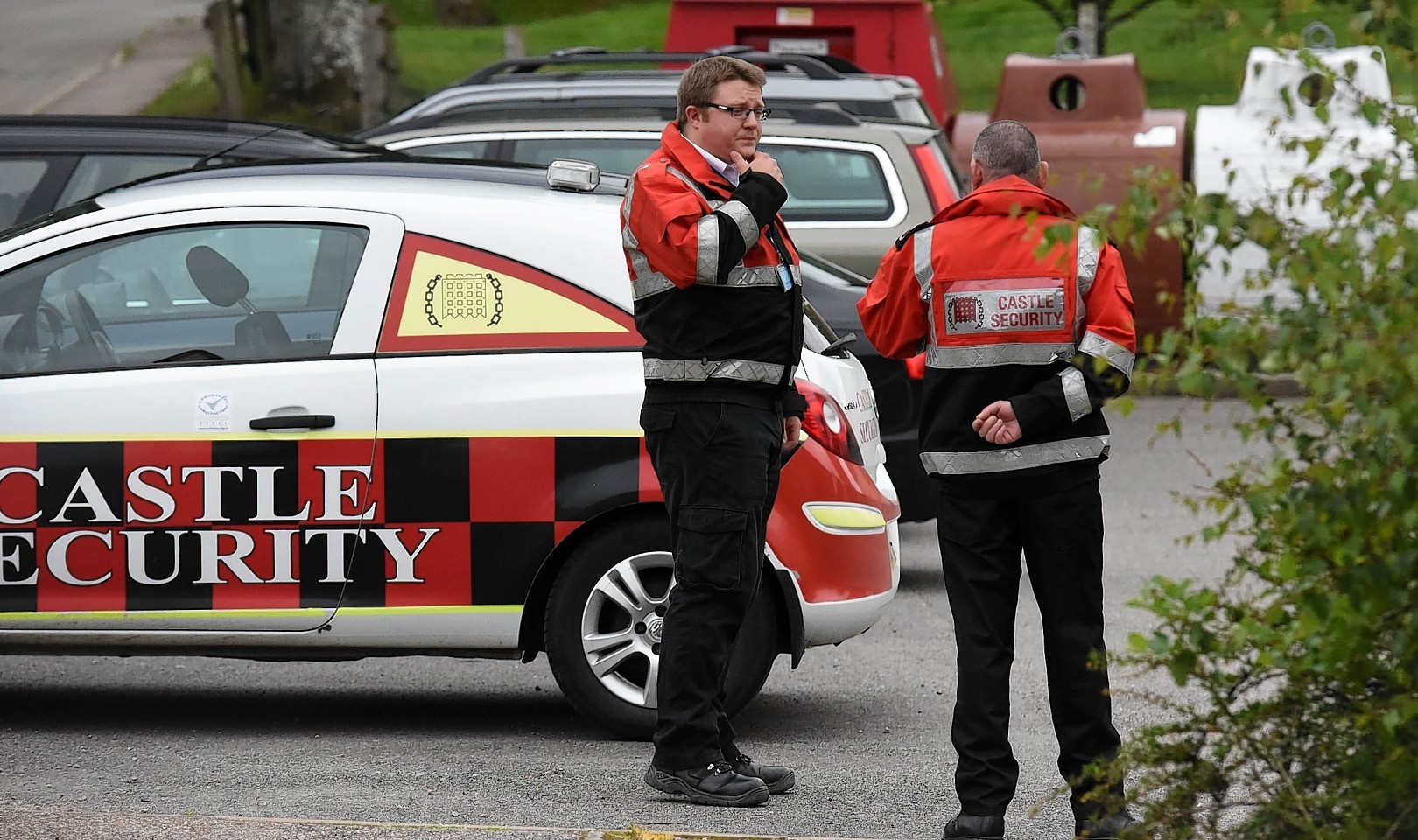 Police were called to a north windfarm exhibition yesterday after a member of the public claimed he was assaulted by security staff brought in to prevent trouble.
The drama unfolded outside Kiltarlity Village Hall, where plans for a 10-turbine scheme went on display for the first time.
Druim Ba Sustainable Energy Ltd (DBSE Ltd) wants to build the devices on the nearby Blairmore Estate.
It is the company's second attempt to build a windfarm in the area after previous plans were rejected by the Scottish Government in 2013.
People attending the exhibition were shocked to find four employees from a local firm, Castle Security, had been drafted in for one-day event.
And just a few minutes after the display opened, one visitor complained that he had been involved in an altercation with a member of the team.
Cosmo MacKenzie, of Fanblair, Kiltarlity, said the man was "not pleased" and tried to stop him going into the hall.
He claimed he was then shoved as he tried to enter a second and third time.
"I called the police," he said.
"It's a distressing way to start the event. I am going in the door and the first thing I come to are security guards preventing people from coming into public property."
Mr MacKenzie was allowed inside to view the plans after speaking to a security supervisor.
Two police officers arrived a short time later and spent 45 minutes taking statements from him and the staff at the centre of the allegations.
The security workers said they were there to provide "a bit of reassurance and to make people feel more comfortable" after problems at a consultation event for the previous application.
DSBE representatives at the event refused to comment on the windfarm plans or the security presence.
The company's previous proposals – for 23 turbines – sparked outrage locally and prompted a huge campaign against the development.
Some of those protesters attended the exhibition yesterday.
The new plans involve reducing the size of the windfarm and cutting the height of turbines from 490ft to 415ft.
After viewing the designs, opponents sat at a table and chairs outside the hall and asked others to sign a petition against the development.
Denise Davis, who is leading the local campaign against the scheme, said: "We have been to dozens of exhibitions and have never seen security before.
"The proposal was refused locally by Highland Council and the Scottish Government. How much more of a message do they (DSBE) need? This new proposal is not really an improvement and they are continuing to use old noise monitoring data."
Fellow campaigner Lyndsey Ward said: "There are more security guards here than there are members of staff inside.
"This is a ridiculous proposal and the community is fully against it."