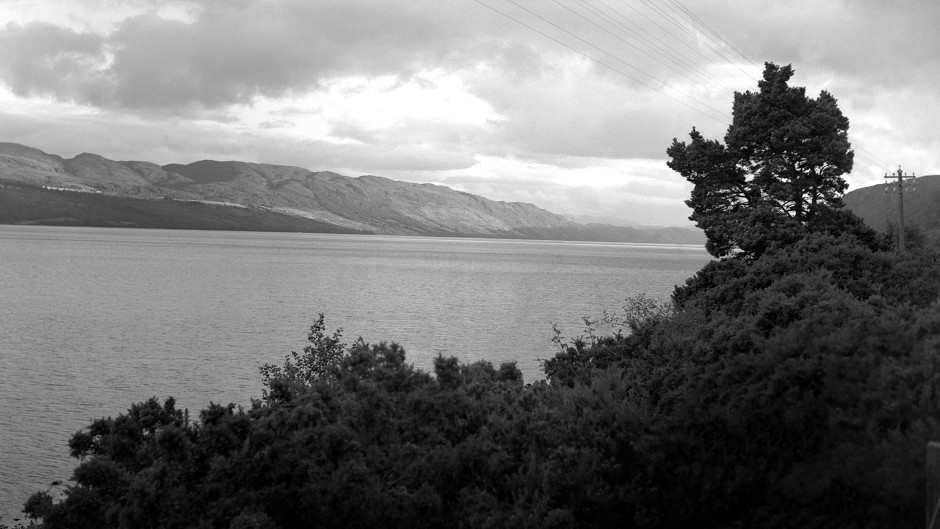 Enjoying the beautiful Highland scenery is probably the last thing on the minds of runners in the Loch Ness Marathon but they have an extra incentive to take their eyes off the road this year.
For organisers of the popular annual event are offering a £50,000 prize to any runner who snaps a selfie with Nessie in the background.
They hope that the contest will attract swift-footed monster hunters from across the globe to join the crowds on the start line.
Runners from more than 30 different countries are already signed up to take part in the race on Sunday September 27.
Marathon entries close on Wednesday, with places only available to club, charity or overseas runners after the deadline.
Race director Malcolm Sutherland said: "We are absolutely delighted to be welcoming runners from all four corners of the globe to this year's Baxters Loch Ness Marathon. UK runners will have the chance to run alongside people from Tanzania, Australia, Japan, Russia and dozens of other countries.
"Loch Ness is a world-renowned landmark that attracts visitors from around the world. The route alongside the shores of the loch is quite challenging, but the rewards of fantastic camaraderie and stunning scenery are worth it.
"The Baxters Loch Ness Marathon is thought by many to follow the most scenic route in the United Kingdom, and we believe the incredible scenery can compete with other marathons on a global scale.
"I would strongly encourage any runners considering taking part to get registered by July 1, and come and discover the area's beauty for themselves."
Paul Bush, director of events at VisitScotland, said: "The Baxters Loch Ness Marathon is one of the highlights of the running calendar, consistently attracting thousands of runners from around the world.
"Scotland is the perfect stage for mass participation events, and what better location than the stunning Loch Ness to take on a marathon, with spectacular views and a challenging but hugely rewarding route."
The Baxters Loch Ness Marathon and Festival of Running comprises the marathon, River Ness 10K, 10K Corporate Challenge and River Ness 5K as well the Wee Nessie fun run for pre-school children.
Activities and refreshments will be provided for spectators at the finish line at Bught Park, Inverness.