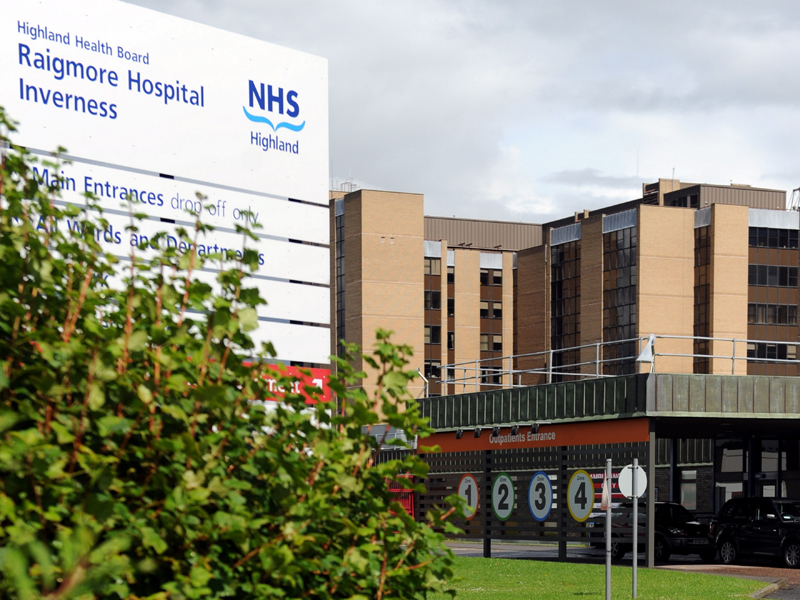 A woman who was sacked from the Highlands' flagship hospital for stealing more than 1,600 pills has been suspended for six months by the Nursing and Midwifery Council (NMC).
An undercover investigation was launched by NHS bosses after stocks of drugs began to disappear from the renal ward at Raigmore Hospital in Inverness.
A stash of powerful painkillers was eventually located in Laura Hood's locker.
The Dingwall nurse later admitted taking hundreds of tablets for her own use – claiming she needed them for an existing health condition.
She was suspended immediately by the NMC because of her "serious" and "dishonest" actions.
A panel has now found her fitness to practice has been impaired and she will be suspended for a further six months.
A statement said: "The panel was satisfied that Miss Hood was a member of staff with access to the drugs store who took Tramadol for her own purposes, without permission, on a number of occasions.
"There was no evidence that a patient was harmed through these actions.
"However, Miss Hood's actions were dishonest and although subsequently corrected, when initially discovered to be in possession of Tramadol, Miss Hood did not immediately admit that it was not hers."
It went on to say: "The panel noted Miss Hood's developing insight and remorse during the period August 2012 to January 14 and her previously unblemished eight-year career as a nurse.
"The panel considered that a period of six months suspension from the register is a sufficient period of temporary removal to maintain public confidence in the profession and declare and uphold proper standards of conduct and behaviour.
"It considered it would also be sufficient time for Miss Hood to reflect on the situation and demonstrate a willingness to engage with this review process, should she choose to do so."
NHS Highland said it had done everything it could to accommodate her illness by paying for taxis to and from work and making sure she was never on call.