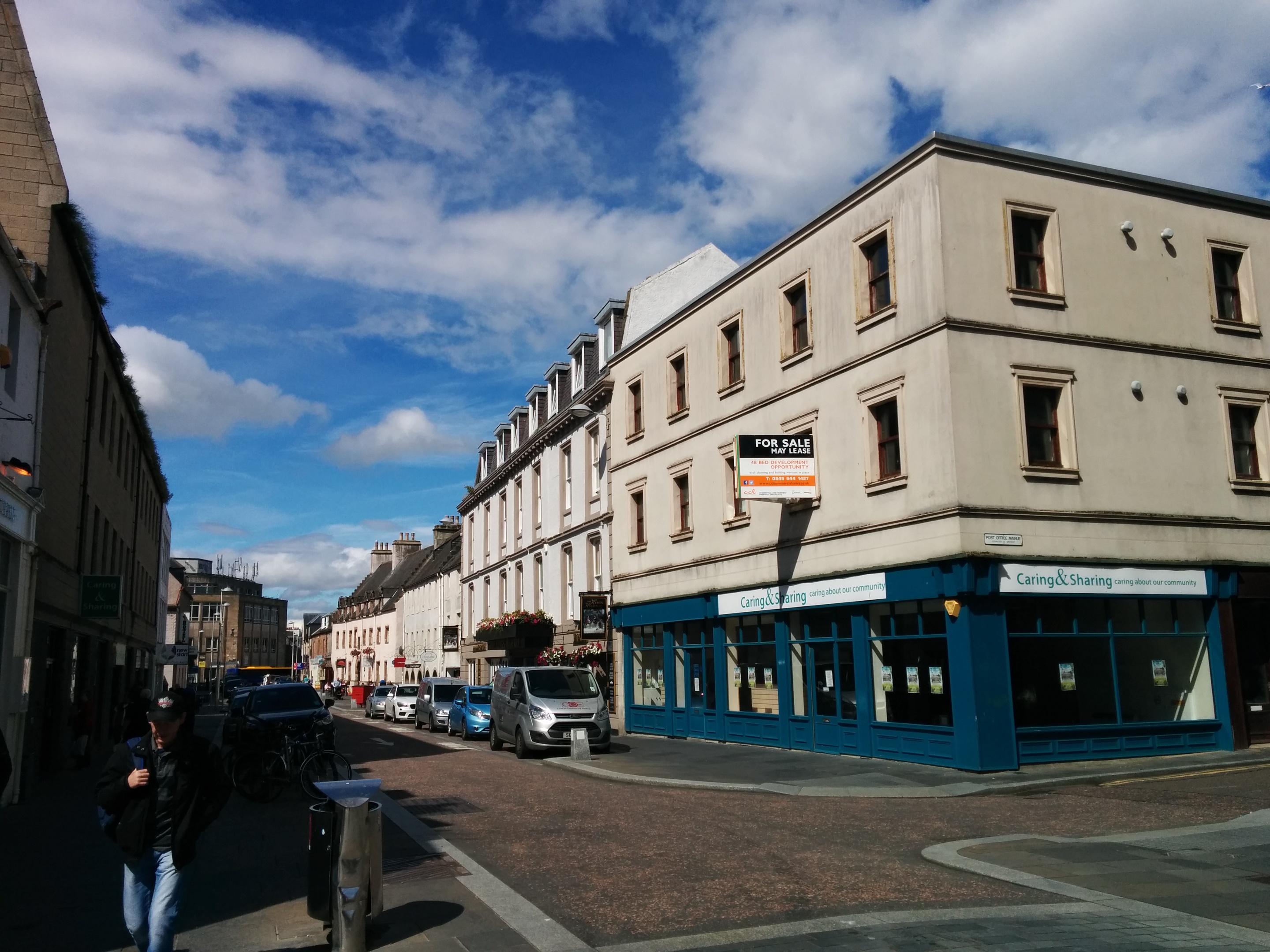 Fans of craft beer could be on top of the world if plans for a new bar in the heart of Inverness get the go ahead.
For the owners of the award-winning Black Isle Brewery are planning to create a beer garden on the roof of their new venture.
Now the public can have their say on the proposals after the firm lodged a formal planning application with Highland Council.
The Black Isle Brewery intends to convert the former Caring and Sharing charity shop on Church Street into a bar.
As well as the company's award-winning organic beers, it will stock a huge selection of independent beers from around the UK and overseas.
Plans for the building show that the ground floor will be converted into a roomy bar.
The two upper floors will become a 48-bed hostel, and the beer garden will be on the flat roof of the ground floor section on Post Office Lane.
The rooftop garden will be tiled and have a canopy to protect drinkers from the elements.
Earlier this year, David Gladwin, of Black Isle Brewery, said that it was a natural progression for the brewery to have its own bars and that this would be the first of many.
"Black Isle bars have been in the pipeline for several years and we have now found the perfect location for our flagship site. We are starting in Inverness, of course, because it is our home town and we love it but we will soon open more bars across Scotland and further south of the border."
"It's all about the beer really. We believe there is a demand in Inverness for an independent beer bar that really focuses on quality craft beer first and foremost, our bar will complement rather than compete with other bars in the town.
"The Church Street site also has provision for a 48 bed hostel above. We believe people staying at the Black Isle Hostel will be natural customers for our bar below."
"Inverness gets bigger and better every year and we want to add to that success. This bar is aimed at both visitors and locals to come and enjoy really great beer in the heart of the city."
The Black Isle Brewery's plans are the latest of proposals for modern new drinking establishments in the city.
The Glen Mhor Hotel has lodged plans to extend their premises with a brewery and restaurant, while the Cairngorm Brewery hopes to restore the historic AI Welders building on Academy Street and open a bar.