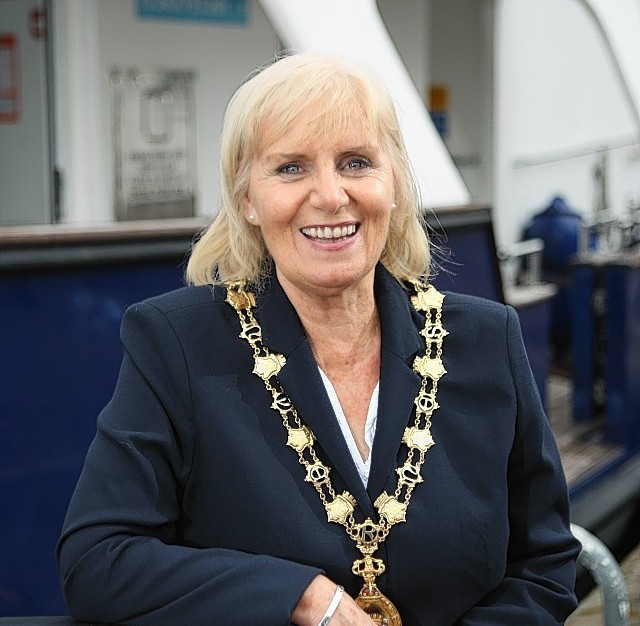 The annual Kirking of the Council – the oldest event in the history of Inverness – will be led by a female Provost for the first time this year.
Helen Carmichael, who took up the role in June, will be among the city councillors donning red robes for the annual ceremony on at the Old High Church on Sunday.
Members of the public are being invited to the traditional event, which will include a 200-strong parade from the Town House of elected members, pipe bands and uniformed groups.
Mrs Carmichael said: "In times of constant change it's fitting that the city's councillors and officials take time to reflect on their public service and the Kirking of the Council is an opportunity to do that once a year. It is a great honour for me to follow in the footsteps of my previous fellow provosts as the first woman provost to take part in the Kirking.
"The Kirking is not just for public sector servants but is also an attractive spectacle and occasion for locals and visitors to witness."
The parade starts at 10.45am from High Street, with the service at Old High Church beginning at 11.15am.
The procession will be led by the pipes and drums of the Royal British Legion – Inverness Branch, and City of Inverness Youth Pipe Band along with uniformed youth groups.
Pupils and head Teachers from some of the city's primary and secondary schools will take part as well as representatives from the University of the Highlands and Islands.
Rev Peter Nimmo, minister of Old High St Stephen's, will preach at the service.
He said: "As always, there is an open invitation to everyone in the community to join us in the church for the Kirking service, especially all who work in public service or involved in politics in any way.
"We will be highlighting the role of volunteers, and the importance of neighbourliness. With the current refugee crisis, I'll be talking about Christ's response to the question. 'Who is my neighbour?'"
The Kirking is a significant annual event in the life of Inverness, rooted in 400 years of tradition.
It is held on the second Sunday in September each year and is an important date in the calendar of events for the City of Inverness.