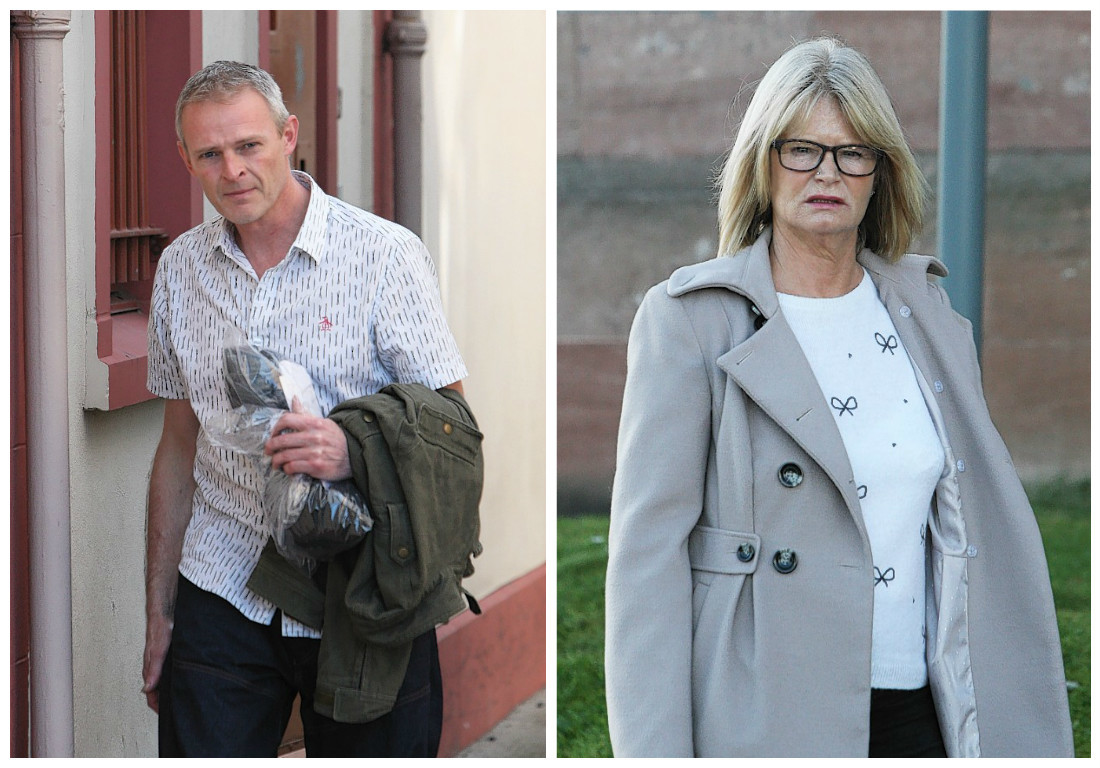 A 44-year-old offshore worker who believed he was in a relationship with a woman 16 years older than him was acquitted of stalking her at Inverness Sheriff Court yesterday.
But Lorne Caldwell, of 60A Seabank Road in Nairn, was found guilty of breaching a bail condition imposed after he appeared in court for the first time on the stalking charge in August.
Caldwell was told to stay away from Wilson Street, Nairn, where Jennifer Syme lived, and not to contact or attempt to contact her.
But less than a month later, he was seen in the street on September 5 by Ms Syme and a youth under the age of 16 who cannot be named for legal reasons.
Ms Syme gave evidence about two incidents which she said occurred during the evening of August 8 which led to the stalking charge.
But although Sheriff John Rafferty found it not proven, he said: "I accept Ms Syme was trying to tell the truth but corroboration of what she said has not come up to the required standard and I find the charge not proven."
However he said there was sufficient corroborated evidence to prove the breach of bail.
Ms Syme told the court that she regarded her relationship as "good friends" with Caldwell and insisted there was nothing romantic.
"I liked to socialise with him and I would text him when he was offshore because I cared that he would be safe. I told him right from the start there would be no relationship, but he wanted more than friendship.
"He came to my door on August 8 and he was drunk at the time. I didn't want to let him in the house as I didn't trust him like that.
"He came back and kicked my door and then he threatened to kill me. I was scared so I phoned the police."
Ms Syme's three emergency calls were played to the court and she was heard to be sobbing as she told police of her fear of Caldwell.
She added: "He said: 'Jenny, I am going to kill you.' Then he threw my wheelie bin at the front door and broke the gate."
Defence lawyer Natalie Bruce quizzed Ms Syme about the nature of their relationship and asked her about texts and a letter containing some private details about herself and her life.
One text ended "Love, Jenny." and had "xxx's" for kisses.
She explained: "I just regarded him as a good friend. There was nothing intimate."
Miss Bruce told the court her client was unsure if his job was still open to him since he had spent several weeks in custody.
Sheriff Rafferty deferred sentence until Wednesday for clarification of his employment prospects.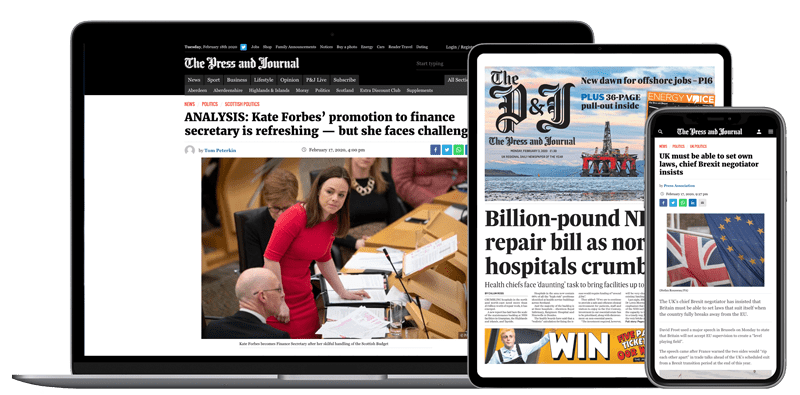 Help support quality local journalism … become a digital subscriber to The Press and Journal
For as little as £5.99 a month you can access all of our content, including Premium articles.
Subscribe