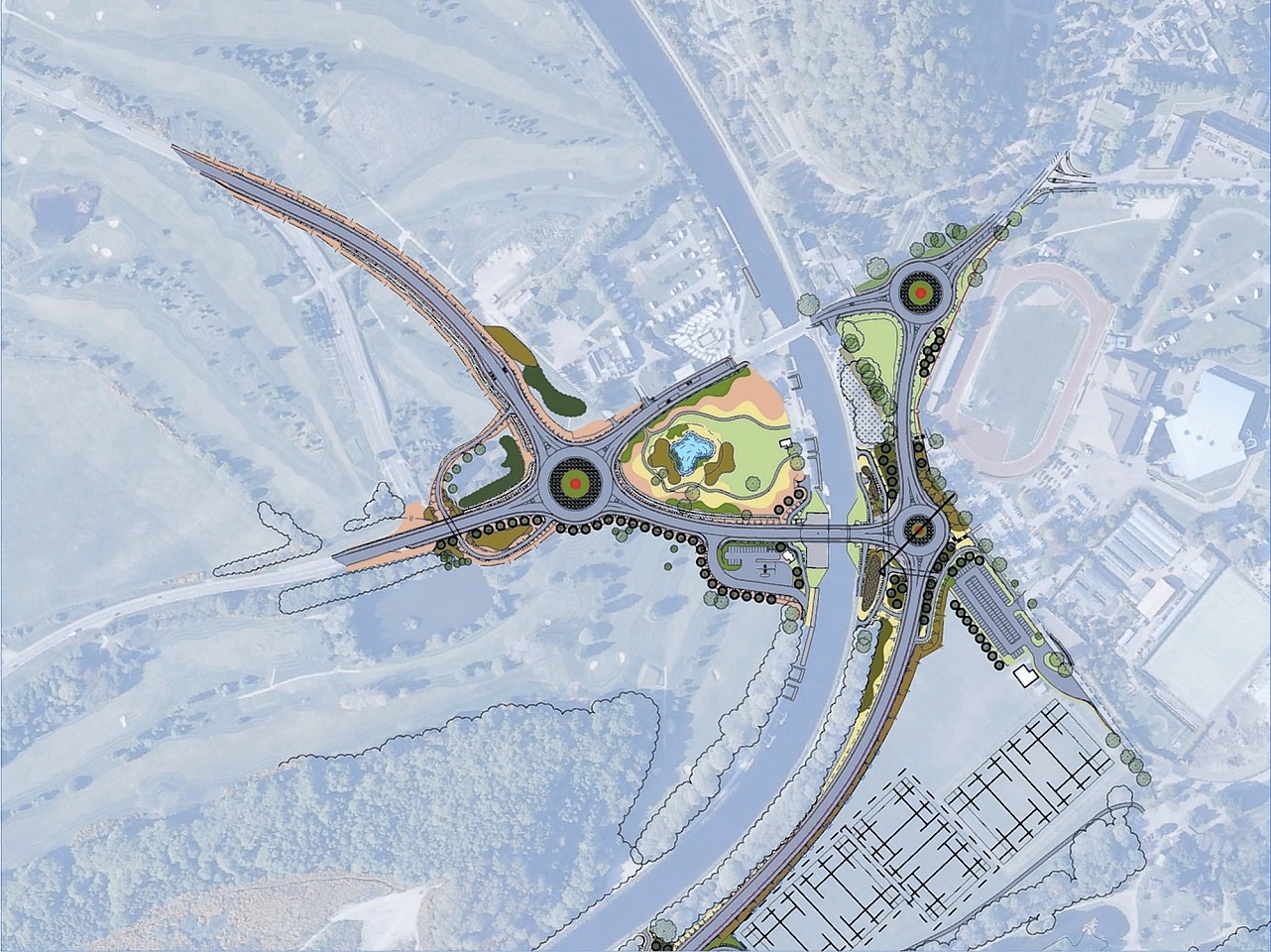 Residents have been updated on progress in the controversial £55million West Link Inverness bypass project at a second public briefing.
Community councils and sports organisations heard that preparation work being carried out by Wick firm MM Miller was "well advanced," with most of the tree removal works complete.
Highland Council officials anticipated that all traffic management on the A82 Glenurquhart road would be finished shortly.
The controversial link will connect the Inverness-Perth A9 trunk road with the Inverness-Fort William A82 – is due to be completed by 2019. Preparation work began in September. Work on the road is scheduled to start in April.
Almost 130 mature trees along Glenurquhart Road, Bught Road and the banks of the River Ness are being felled. They will be replaced with 178 established trees and more than 3,000 saplings.
Community Liaison Group chairman Graham Ross said: "Work is progressing well, and all with minimal disruption to traffic and the community."
The meeting was advised by Scottish Water that its involvement in the diversion of its water mains to allow for the West Link roadworks to begin next year is progressing well.
Morrison Construction is undertaking watermains works at the Canal Parks, Queens Park and Ness-side.
Scottish Water advised that a temporary overnight shutdown of its supplies would be carried out between 10pm next Wednesday (November 11) and 6am the following morning.
It will affect about 2,200 properties. Scottish Water will mail-drop all potentially affected properties beforehand.
The utility's regional community manager, Joanna Peebles, said: "We've chosen to shut off supplies during the night in an effort to mitigate any inconvenience and would like to thank customers for their patience."
A similar shutdown of the water supply to Ness-side properties is programmed for January.
Objectors failed to convince the council to consider cheaper tunnels or a high-level bridge in favour of its preferred swing bridge option.
The new route will cross the Caledonian Canal via a swing bridge at Tomnahurich and a fixed bridge over the river from Bught Park to Ness-side.