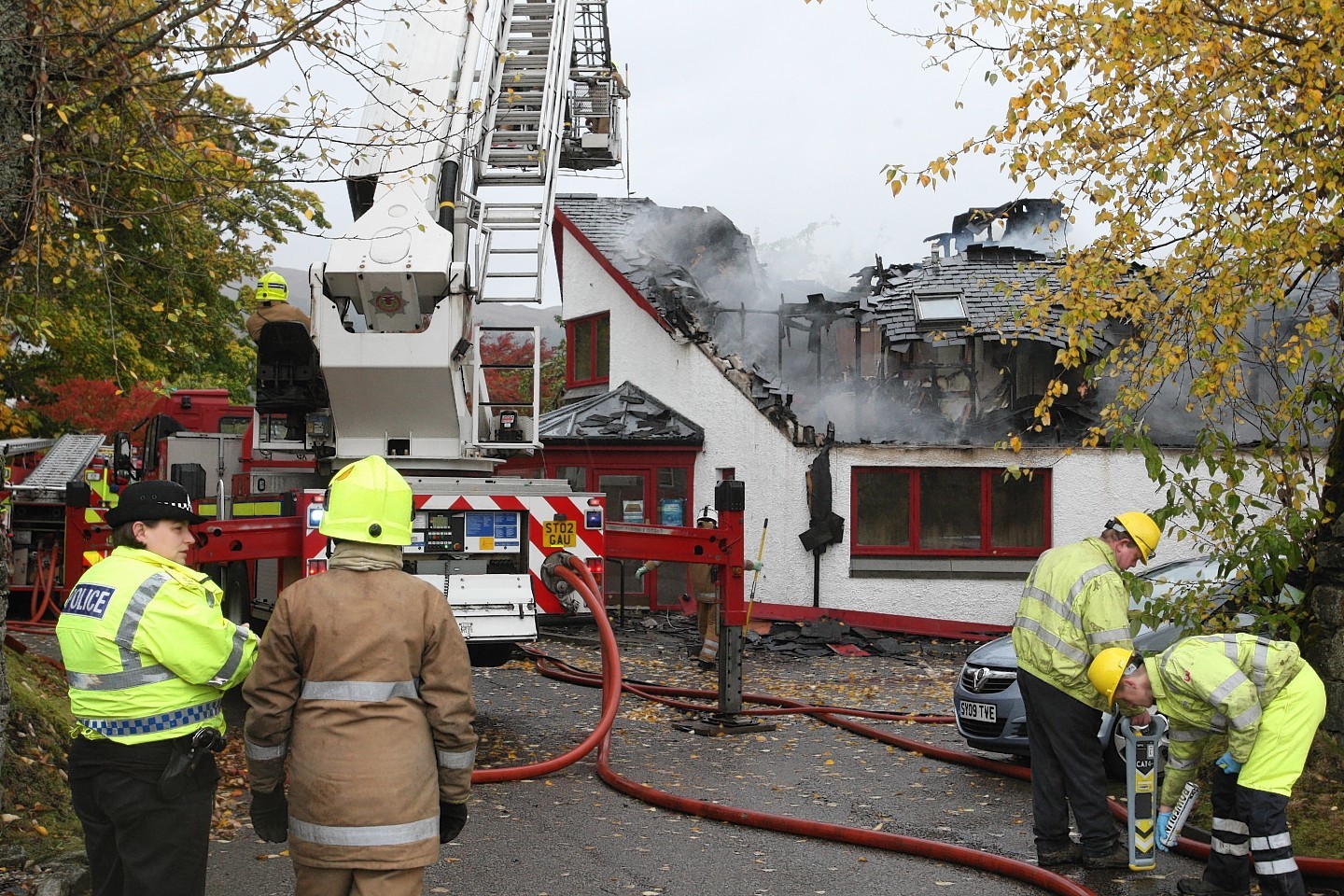 Staff at the fire-ravaged Fort Augustus medical practice have switched from their temporary sanctuary of a minister's manse to the village's Telford Centre.
The practice is now operating out of rooms upstairs at the centre as health chiefs continue to seek a permanent solution.
The suregery was destroyed by a fire last month.
Tabea Baader, (CORRECT) the minister of Fort Augustus Parish Church linked with Glengarry, stepped into the breach by opening up a floor of her nearby home as a makeshift practice.
Speaking yesterday, (WED) village GP Jill Skeoch said: "I'm very grateful to Rev Baader for her hospitality. It was a generous gesture and allowed us to still care for our patients while we looked for a more permanent solution.
"I'm delighted that we're able to use upstairs in the Telford Centre and would like to thank everyone involved who has made this possible and for everyone's help since the fire at the practice."
Rooms at the Telford Centre are accessible by lift for anyone unable to use the stairs.
The practice phone number – 01320 366216 – remains the same, but there is only one line in operation so far.
For now, patients should request repeat prescriptions from the village pharmacy by calling 01320 366813.
Dr Skeoch added: "We will work towards getting back to normal operations and would like to thank everyone for their patience and understanding during this difficult time for the practice."
Rev Baader said: "The medical centre staff deserve the greatest respect as they have maintained their services in the most unfortunate of circumstances.
"They had nothing at all to work on, no prescription pad, no equipment, just their bare hands.
"It has been a great privilege to have this group of people under my roof. They are remarkable, especially Dr Skeoch.
"Although I am glad to have some privacy again, I am sad to see them go and if I had a choice I wouldn't mind them staying on because I feel that I have hosted angels in disguise."