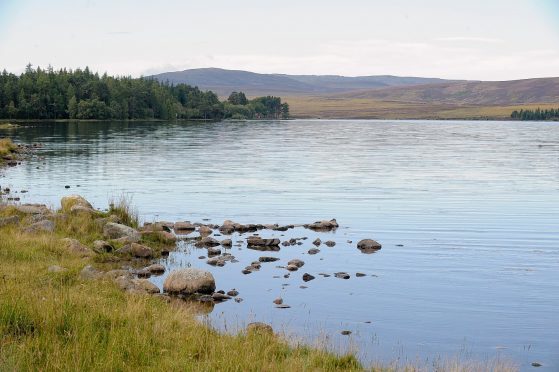 Councillors are being steered to approve another two Highland windfarms near historic landmarks, and allow an extension at an existing scheme in the region at a meeting next week.
The south planning committee will consider plans by RES for 13 turbines up to 490ft tall on the Culachy Estate, four miles southeast of Newtown, Invergarry by the Corrieyairack Pass.
The area is a huge draw for walkers from across the world, athletes who take part in the regular Corrieyairack Challenge event and was used by government armies during the Jacobite Risings.
Lisa Miller, RES development manager for Culachy Windfarm said: "We have been working with the nearest neighbours and other local groups to discuss possible improvements to the Corrieyairack Pass.
"We are also involved in supporting the Corrieyairack Challenge and we have worked closely with the organisers to provide assistance to them.
"We're committed to supporting local ventures such as the challenge and are pleased to be able to assist the event organisers, Andrew MacKenzie and his team."
Andrew MacKenzie, director of the Speyside Trust and challenge event organiser, said: "I see no threat to the future of the Corrieyairack Challenge from Culachy Windfarm."
Thirteen other turbines up to 360ft high – bigger than originally proposed – are planned by Infinergy for Tom Nan Clach Windfarm at Glenferness on the Cawdor Estate close to Lochindorb, the ruined stronghold of the so-called Wolf of Badenoch.
The council had refused planning consent in 2010 and the company appealed to the Scottish Government.
A public inquiry followed the following year and SNP ministers granted consent in 2013.
From an island stronghold on the loch, Alexander Stewart and his forces made a raid across Moray and destroyed Elgin Cathedral in 1390.
Stewart, "Great Alasdair Son of the King" was nicknamed got his wolf nickname after his death.
Meanwhile, Beinneun Windfarm near Invergarry, close to the giant Millennium wind scheme, intends to add a further seven turbines to the 25 already approved.
The committee will decide the various applications at a meeting at Inverness headquarters in Glenurquhart Road on Monday morning.