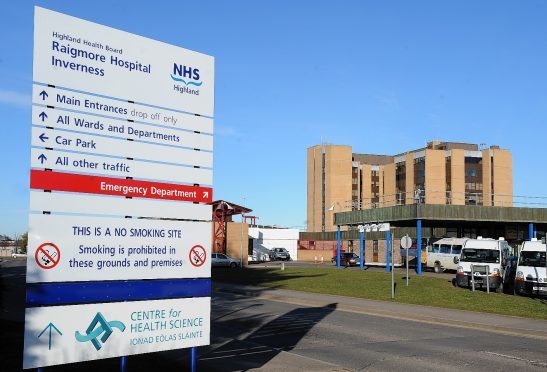 Health chiefs will today consider if they can lift the ban on visitors imposed due to an outbreak of norovirus at the north's biggest hospital.
Visitors were told to stay away from Raigmore Hospital in Inverness over the weekend after patients on three wards were hit with the winter sickness bug.
There were no new cases reported over the weekend, but a health board spokesman confirmed 47 patients at the hospital were still affected.
Ward 2A followed wards 2C and 7C in closing, which prompted bosses on Friday to make the rare decision to shut down the hospital to visitors.
Dr Chin Lim, consultant microbiologist for NHS Highland, said that the decision to bar visitors altogether was the best way to combat any spread of the vomiting and diarrhoea bug.
The virus occurs all year round – particularly in winter – in the community and is "unrelated to hospital cleanliness," according to NHS Highland.
There is no vaccine. The virus continually changes and people do not develop lasting immunity, so casualties can catch it more than once in a season.
Norovirus can survive for days on any surface including exposed food and wrapped food items.
The first sign of norovirus is usually a sudden sick feeling followed by forceful vomiting and watery diarrhoea.
The symptoms usually last a couple of days, although it can be longer for elderly people.
People are most likely to spread infection when they have symptoms – and for up to 72 hours after symptoms have disappeared.
It is considered more serious and more easily spread among people who are already ill.