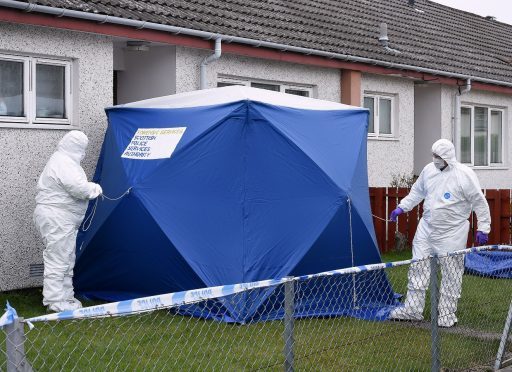 Police believe a killer who is on the run in the Highlands may have been spattered with blood while carrying out a "brutal and sustained" attack on a quiet mother.
Detectives yesterday appealed to the public to get in touch with information about Liz Mackay – including any potential "enemies" – as they revealed she was someone "who wouldn't harm a fly".
The 60-year-old's body was found in the kitchen of her home at 5 Kintail Court in the Hilton area of Inverness.
She was one of the first tenants to live in the council house – dubbed the "house of horrors" by neighbours – after Brian Grant, who murdered Ilene O'Connor and then buried her in the garden a decade ago.
Detective Chief Inspector Keith Hardie, of the police's major investigation team, said yesterday that the connection between the two murders was entirely a "coincidence", although he admitted he had never encountered such a link before.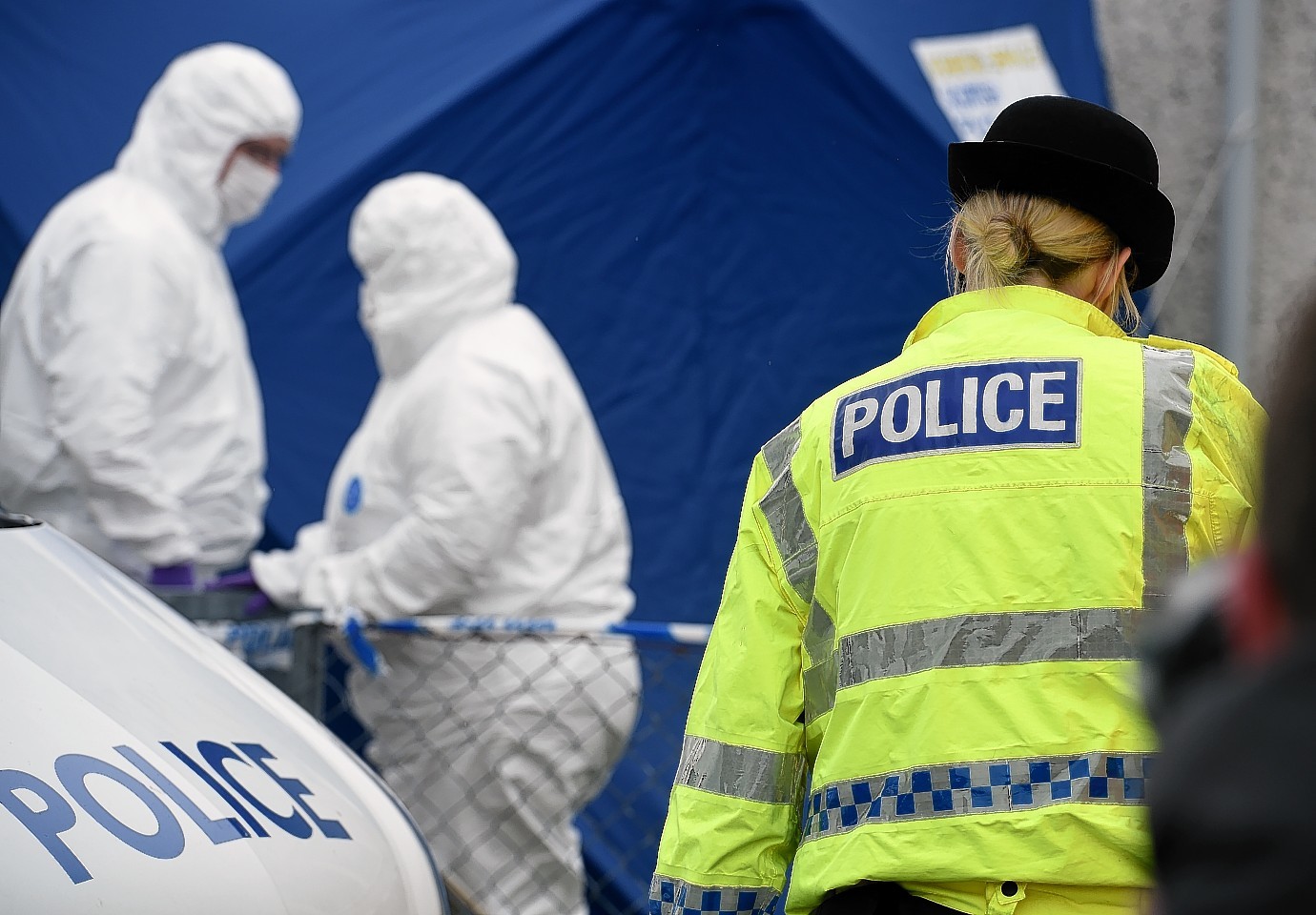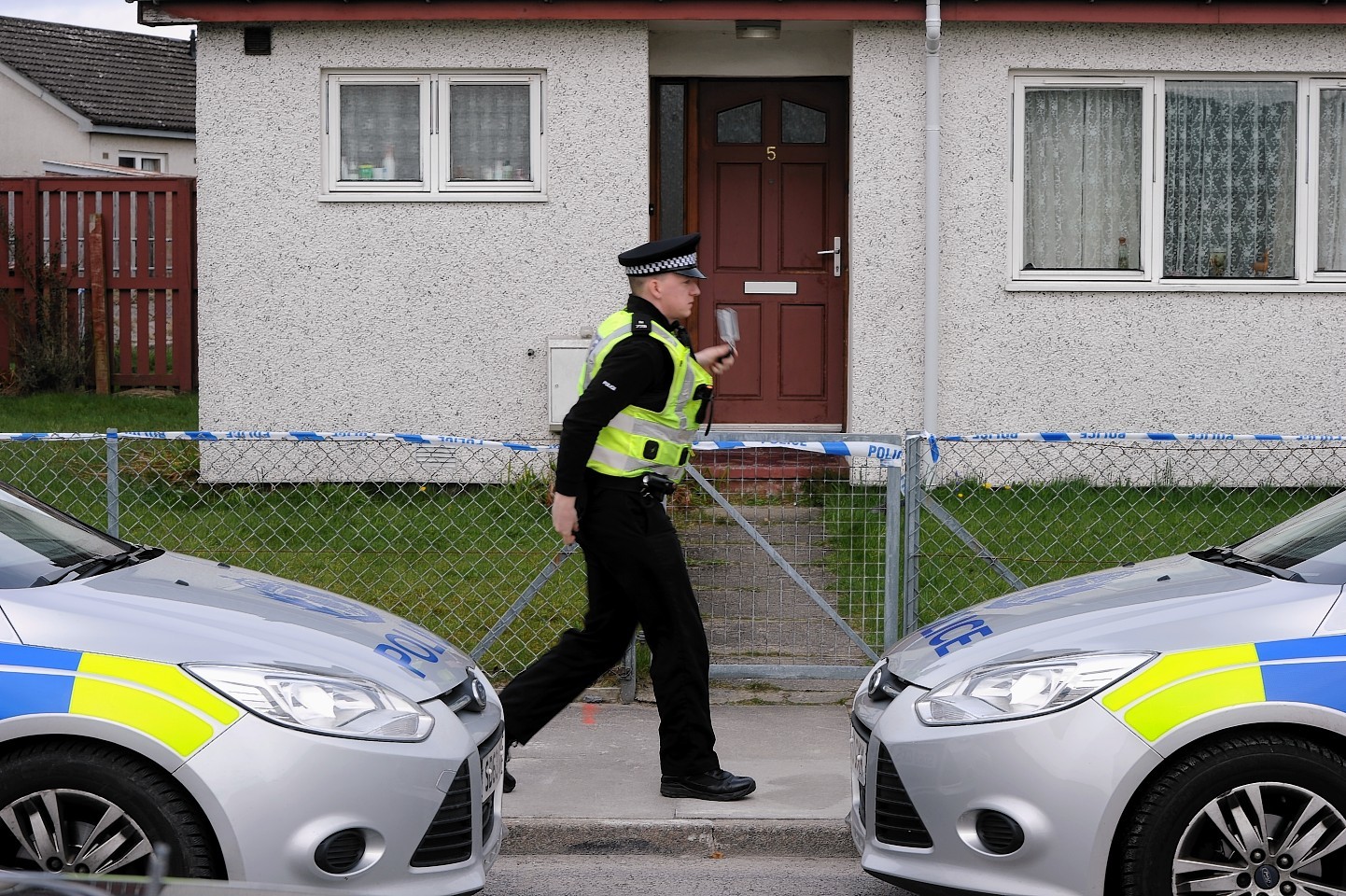 About 25 officers have been drafted-in from across Scotland to work on the case, with detectives continuing yesterday to trawl through a "huge" haul of CCTV footage and make door-to-door inquiries in the neighbourhood.
Speaking at the police's Burnett Road station in Inverness, DCI Hardie said the key to finding the killer was likely to be found in information provided by the community.
"What I would say is that it is a fairly sustained assault in the supposed safety of her own home, and obviously that causes us some concern," he said.
"We've dedicated a massive resource to try and get to the bottom of this as soon as we can, to try and get the person or persons responsible off the streets."
The senior investigating officer revealed the police believed a weapon had been used in the attack, and that there were no obvious signs of the home having been "ransacked" in a robbery.
"I suspect so, because of the nature of the injuries," he said when asked about the use of a weapon.
"Again, we have to keep an open mind, but I would suspect there would have to be some form of weapon."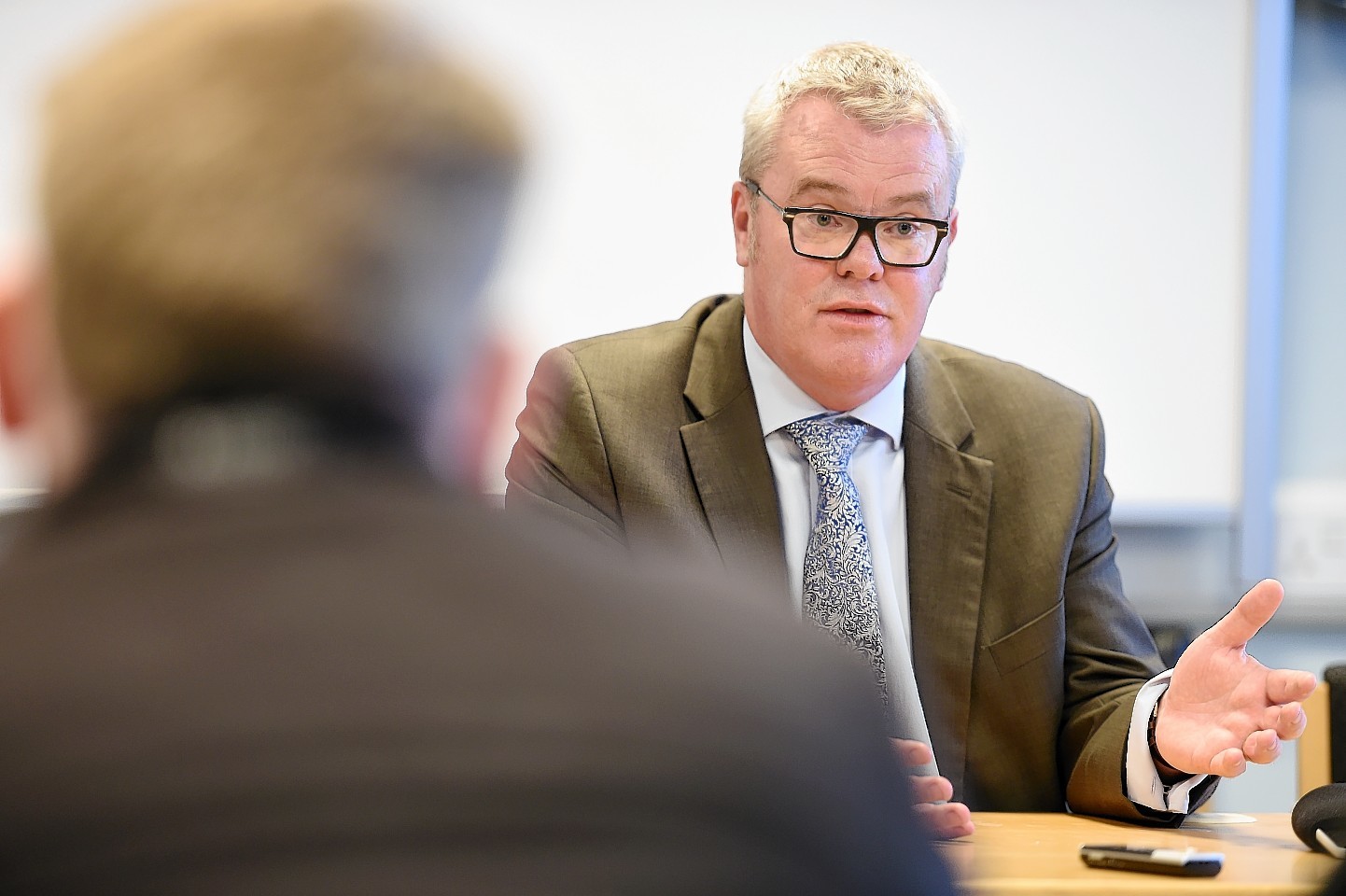 He added: "I would think there is every possibility that the person responsible would have blood on them – whether that is immediately apparent depends on, for example, the colour the clothing worn, or anything like that.
"There are a number of factors around that, and I suppose that's why we're appealing to the community.
"We're not necessarily looking for somebody running away covered in blood, though obviously if we had that we would be keen to hear about that.
"What we are asking for is anything at all, no matter how suspicious it may or may not be, it might be the final piece of the jigsaw that we're trying to put together.
"That's why we have a team of officers out there at the moment doing house-to-house inquiries, trying to find out if anyone has seen or heard anything suspicious."
Unemployed Ms Mackay, a divorcee and mother-of-one, moved to the house at Kintail Court eight years ago.
Police said she had been described by many people as a "bit of a loner", with few friends.
DCI Hardie said: "She was quiet, reserved, described as somebody who wouldn't harm a fly type of individual, who lived a fairly private life.
"I would like to develop that if there is, not a known enemy from the people we've spoken to, but you know there might be someone out there who knows of some enemies she's had in the past or may have had more recently."
The lead investigator said the victim may have known her killer.
"It's one of many possibilities, I suppose. But it could still be a complete stranger attack.
"The answer to that is I don't know, and it's absolutely vital that we keep an open mind at this stage of the inquiry, and consider every possibility."
Forensics teams were continuing to work a the crime scene at the semi-detached, single-storey house yesterday.
Many neighbours have reported that Ms Mackay kept herself to herself.
One said: "I only saw her putting out her washing. It's just horrific."
DCI Hardie moved to reassure the community that all efforts were being made to catch the killer.
He said: "These type of crimes are particularly rare. Our response to them is very, very significant.
"The best thing I can do as the senior investigating officer is to identify this person as quickly as possible and get them behind bars.
"We do have additional patrols out there. I totally understand people would be worried because there's someone out there who has been responsible for Liz's murder."