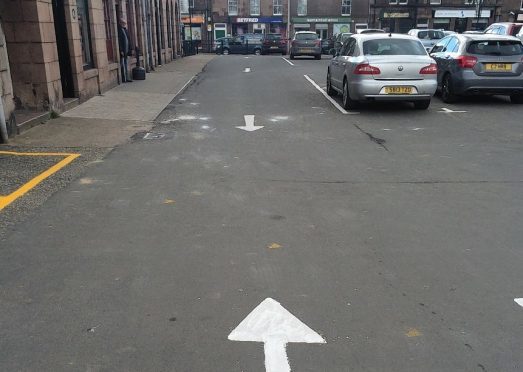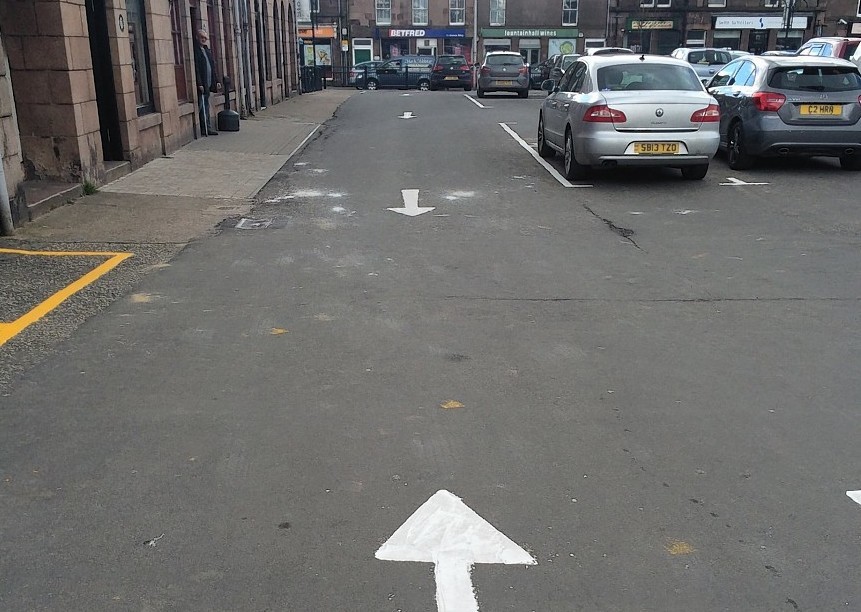 Aberdeenshire Council has been forced to erase baffling road markings in a Mearns town which pointed vehicles directly into each others' paths.
The local authority has had to remove arrows painted onto Stonehaven's Market Square car park after locals noticed they were directing cars to go in different directions.
The arrows were only painted on last week, but went viral after being spotted by residents.
David Fleming, the chairman of the Stonehaven Town Partnership, said it was a "hilarious situation", adding: "The arrows have now been taken away."
He said the markings had been painted in such a way several years ago and the council had "simply followed what is on the ground and repainted over the previous arrows".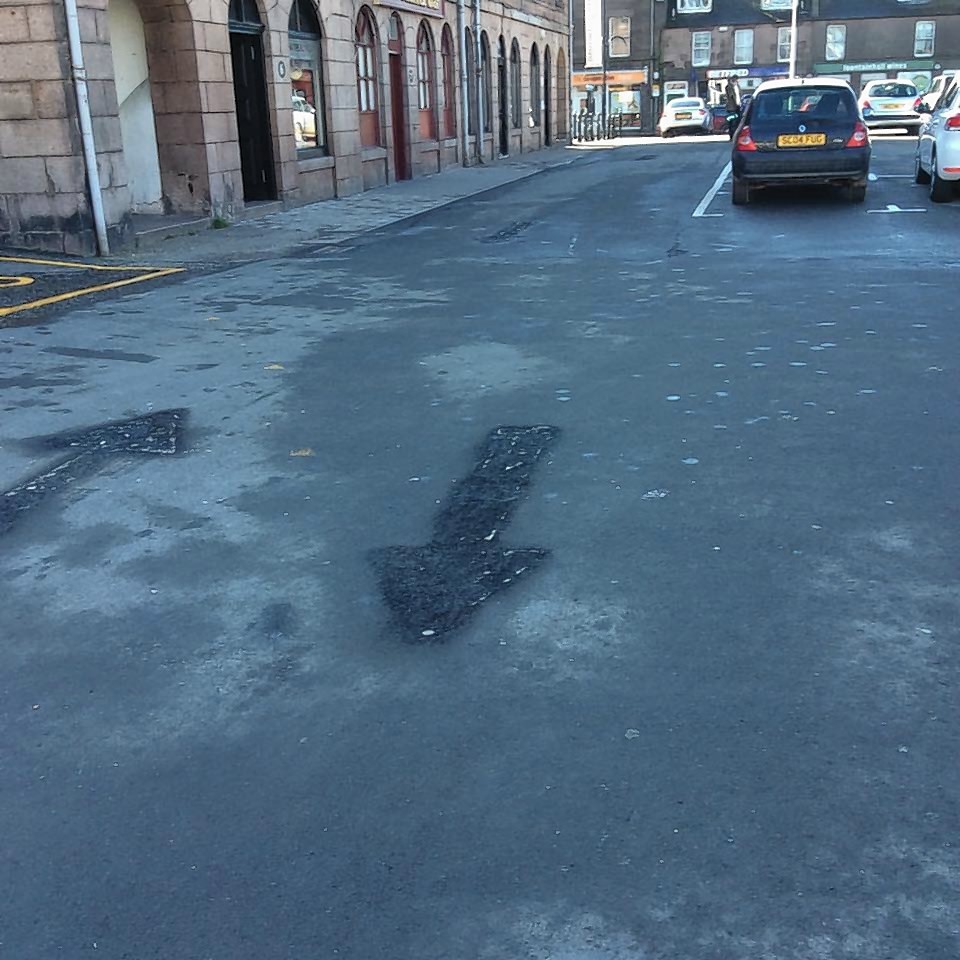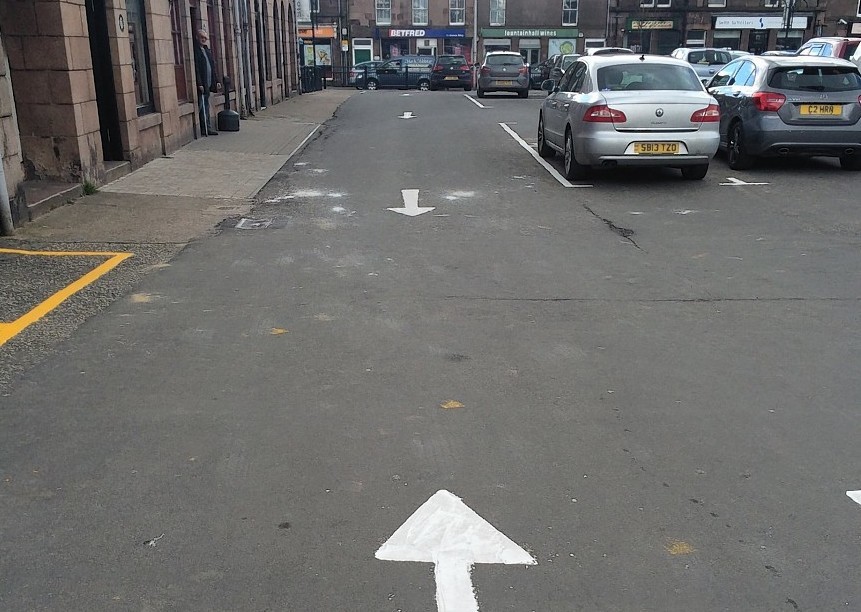 Mr Fleming added that the incident had caused a "great stir" in the north east community.
An Aberdeenshire Council spokeswoman said: "There is work planned for the renewal of parking bay lines, disabled bays, 'keep clear' text and hatching, and the installation of one new electric vehicles charging bay at Market Square car park.
"The planned works does not include the renewal of arrows.
"When directional arrows were clearly marked, it led to traffic travelling at speed assuming (correctly) that they were travelling in the correct direction.
"However, it is the nature of this car park, with two entrances, that drivers will look around for a space and drive to it by the quickest and easiest route. This was not always the signed route.
"Arrows are appropriate in large car parks where the directions and exits are not clear. However, at Market Square it is believed it will lead to slower traffic and less conflict if we do not have directional arrows."