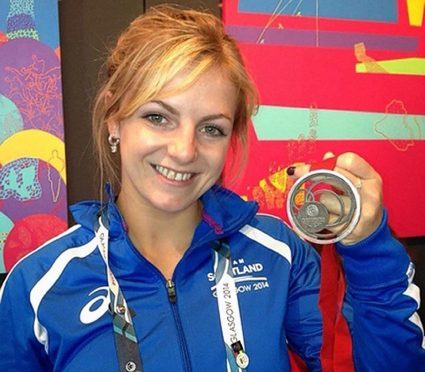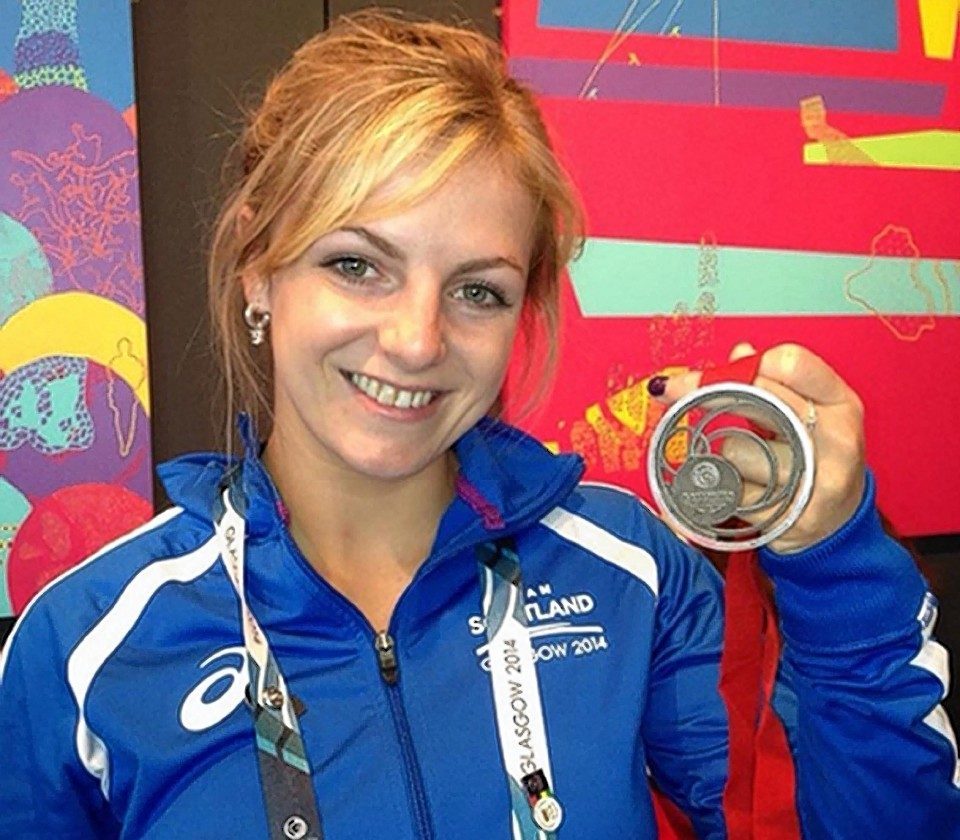 A Commonwealth medallist who was left fighting for her life after a freak accident in Vietnam is showing early signs of improvement.
Doctors at the Hanoi hospital have said that judo star Stephanie Inglis's brain is showing small signs of activity after she responded to some eye tests yesterday morning.
But the 27-year-old from Inverness is still in a critical condition and any possible recovery will involve significant rehabilitation and time.
The next 48 hours remain crucial to her survival as she continues to fight an infection in her lungs.
The update came yesterday morning from a fellow Judo Scotland team member, Kirstene Feenan, who is in contact with Stephanie's family.
Stephanie's younger sister, Stacey, previously said that medics had initially only given her sister a 1% chance of survival when she arrived, but this has since risen to 50/50.
Stacey said that staff changed their attitude after becoming aware of a funding page which has been set up to help pay for medical and travel costs. The fund as of last night stood at more than £187,000.
Her fellow team mate and good friend, Khalid Gehlan, set up the funding page.
Yesterday he said: "The generosity and kindness of people who both know and have never met Steph has been incredible, but we need to keep raising money to help her continue receiving life-saving treatment in Vietnam. The cost of her transport alone is upward of £100,000 plus medical support and the daily medical costs are over £2,000, so we need to keep raising money to help save her life.
"Steph is one of the most positive, kind-hearted and caring people we know. She is also incredibly tough and a fighter, but we know she needs help fighting this and we hope that people will got to our gofundme page and read more about Steph's story and, if they can, make a donation."
Stephanie's parents, Robert and Alison, flew from their home at Daviot near Inverness to be by their daughter's bedside in Hanoi.
Mr Inglis has thanked everyone for the massive show of support for his daughter.
Stephanie won a silver medal in judo at the 2014 Commonwealth Games in Glasgow.
She was spending time in Vietnam teaching English and was travelling on a motorcycle taxi to her school when her skirt became caught in a wheel and pulled her off the machine.
The fundraising appeal was launched after it emerged that Stephanie's travel insurance had run out. The appeal has attracted support from across the sporting world.
To make a donation visit https://www.gofundme.com/23yq67t4
Auction fundraiser
Stephanie's former boyfriend of nine years, Liam Donald, says he has been "doing everything he can" back home to help the Judo star.
With the help of his mother, Margaret Laws, Mr Donald has organised an auction night at the Mercure Hotel next Saturday from 7.30pm. Local businesses are already making donations.
Meanwhile, a local printing firm has printed 500 free leaflets for him to hand out locally in a bid to attract more donations.
Yesterday, Mr Donald said he has been left "numb with shock" by what has happened but said it was "great to hear" that she is now showing signs of progress.
The 27-year-old added: "We just need that to continue. Even though we are no longer going out, I know her very well and she does not deserve this. She is the most kind person and one of the most amazing people I have ever met.
"She is obviously determined, as you don't get to where she is without being that way. She just needs to get stable and back to the UK as soon as possible.
"There are no words to describe the support there has been, it's been overwhelming. I think it just shows how well-liked and what a great a person Steph is. The whole reason of her being out there was to help people. She has done a lot to help kids in judo as well. This feels like she is now getting that help back."
The pair were in school together at Millburn Academy, but met afterwards when they were 18. They split in September last year and have remained on good terms.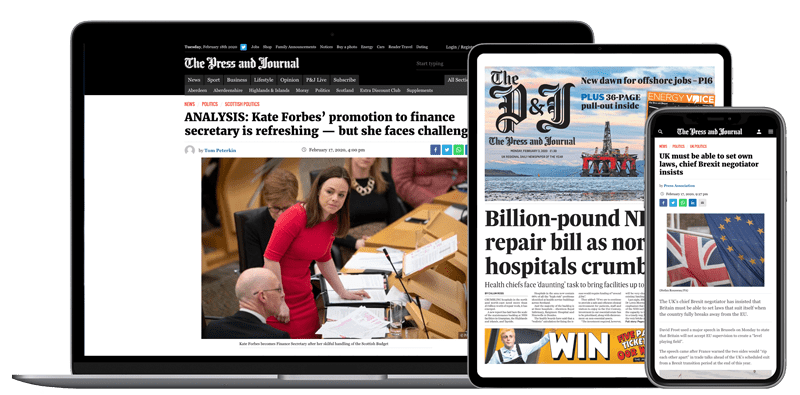 Help support quality local journalism … become a digital subscriber to The Press and Journal
For as little as £5.99 a month you can access all of our content, including Premium articles.
Subscribe