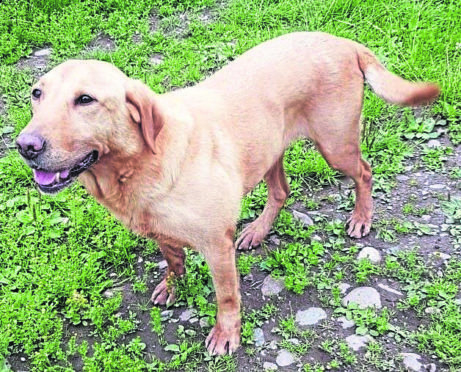 It is good to hit the ground running in a new job – and Orkney's new drugs detection dog did just that.
Whisky the sniffer dog is to be unleashed by crowdfunding locals to crack down on dealers and was brought to the islands for a two-day introduction this week to meet the community with his handler PC Matthew Watson.
But the Golden Labrador was involved in "enforcement activity" after a search of two properties at Andersquoy in Kirkwall resulted in herbal cannabis valued at approximately £300 being recovered.
Orkney is to get its first permanent sniffer dog next month after a fundraising drive by anti-drugs campaigners.
The charity set up to raise the cash has almost reached its initial funding target and has recruited a £27,000-a-year dog handler for the first patrols to be launched in the autumn.
Whisky has been enlisted from Police Scotland as Inverness-based PC Watson will be retiring next month.
The move comes amid growing concerns about drug misuse on the islands. Andrew Drever, Orkney Drugs Dog chairman, said: "Whisky's first drugs find is a bonus as he was just here to meet the community – but it just shows his value.
"He was only over on Monday and Tuesday to meet the community ahead of his deployment and he turned up these drugs in that time.
"The police had intelligence that there were drugs in a house and Whisky sniffed them out. We can't wait until he starts at the end of next month.
"He also went on the Northlink ferry and did a demonstration of detecting drugs.
"The public have been telling us there are problems in Orkney with drugs.
"There are obviously drugs that are not being turned up because we don't have a dog.
"The drugs problem here has been growing over the last 10 years and, while it is not as bad as some other areas, we want to nip it in the bud.
"There has also been a move from soft drugs to hard drugs here."
The sniffer dog move comes after Orkney saw a near doubling of drug possessions.
In 2016/17 there were just 29 – last year there were 50. Supplying drugs offences went from two to four.
Police Scotland said two women aged 35 and 32 and a 30-year-old man will be reported to the Procurator Fiscal in connection with the recovery.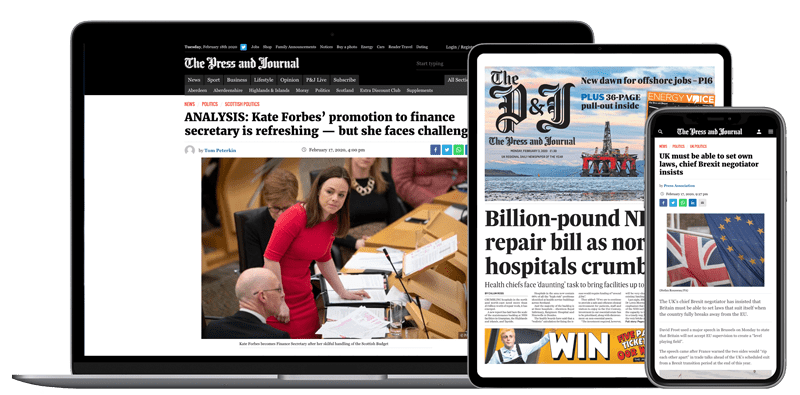 Help support quality local journalism … become a digital subscriber to The Press and Journal
For as little as £5.99 a month you can access all of our content, including Premium articles.
Subscribe