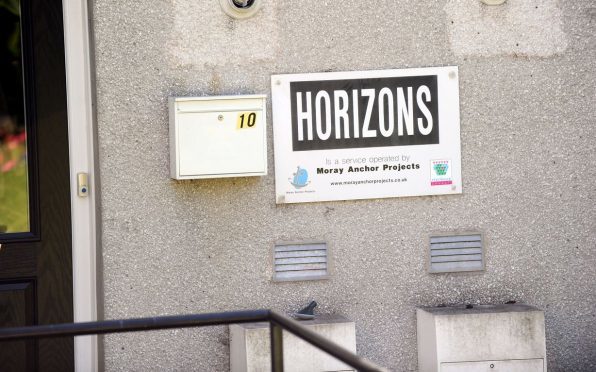 Staff at a Moray mental health charity have been left in the dark about the reasons for their early closure.
The Moray Anchor Project was originally scheduled to shut its doors in the summer of 2017, following the withdrawal of their contract.
But now, the charity faces the axe next month after serving the region for 25 years.
It is understood that debts at the group had put redundancy payments at risk for the eight employees.
But yesterday devastated staff at the charity were none the wiser about why the plug has been pulled early.
Manager Helen Milnes said: "We've only got the barest pieces of information. We are not really in the picture.
"We expected to have a bit longer to prepare for it all. It's an issue to have the closure in such a short period of time to put support measures in place. It's all a bit unknown at the moment.
"All we've wanted to do was the best for our clients."
The group runs the Horizons Resource Centre and Step Forward project in Elgin. About 200 adults with mental health difficulties attended drop-in sessions and workshops to learn woodwork skills.
Staff were planning to make a last-ditch bid to save the Step Forward workshop in March and have now been caught off-guard by the early closure.
Moray Health and Social Care announced it was withdrawing the contract earlier this year as part of a restructuring of the service, which it claimed would lead to improvements.
Elgin councillor Patsy Gowans is a member of the integrated board for health and social care that took the decision.
She said: "There has been diligent work done already to find places for service users.
"Staff are doing more than they have to at this time and it's right that they should get the proper support. They have been doing their utmost for the people that use the service."