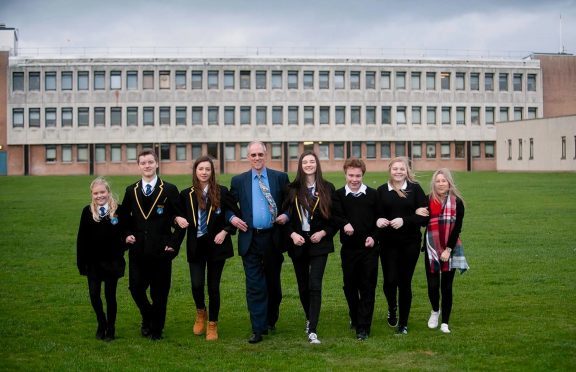 A Moray classroom veteran has appealed to young teachers to consider relocating to the area.
Bob Drysdale moved to Lossiemouth from Dunoon in 1978 to work at its High School – and has been a staple there ever since.
This week, he received a long service award from Moray Council, commending him on four decades of helping local youngsters.
And he believes more rookie teachers should take a page out of his book, and help resolve the region's recruitment crisis.
The 64-year-old was in Lossiemouth when the current building started up, and will remain on staff past retirement age to see it flattened when a replacement opens.
The new school will be built next to the existing one on Coulardbank Road, and is expected by 2020.
Mr Drysdale is hopeful any vacancies at the new school can be plugged by rookie teachers taking a chance on relocating.
He said: "I wish people would adopt a more open attitude to moving around.
"My background is in modern languages, and I had lived in Germany before, so moving around Scotland was never an issue for me.
"I have seen many teachers come here and decide to stay, in the way that many RAF families settle in Moray after leaving the forces."
Mr Drysdale began his teaching career at Oban High School before taking a post in Dunoon.
He joined Lossiemouth High School's modern languages department as an assistant principal teacher, and became assistant head of the school in 1994.
The classroom veteran described the changes he had observed since he arrived.
He said: "Lossiemouth had a vibrant fishing harbour then, and boats would spend most days of the week out at sea.
"Many pupils had career aims to work in fishing, but it's not like that anymore.
"There has been a huge change in attitude towards going to university."
But he said the school was "built on a shoestring" and is no longer fit for purpose.
Mr Drysdale added: "Having a 21st century building will be an absolute delight, and I'm doing everything I can to make sure it's somewhere teachers will enjoy working."
Earlier this year, Moray Council was advertising for more than 40 teaching vacancies, and offered relocation packages of £5,400 to attract applicants.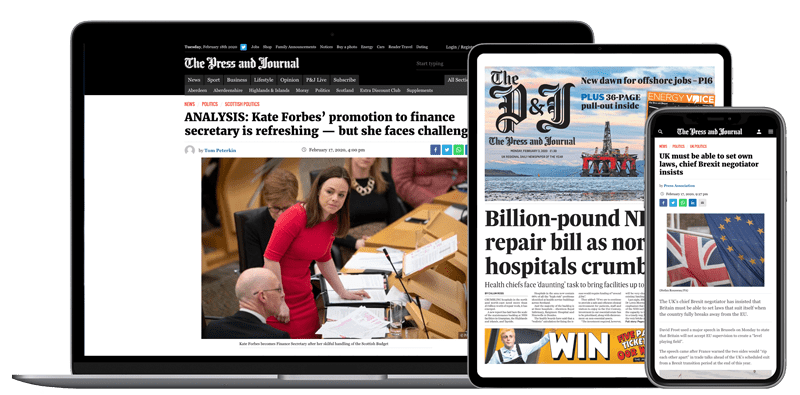 Help support quality local journalism … become a digital subscriber to The Press and Journal
For as little as £5.99 a month you can access all of our content, including Premium articles.
Subscribe