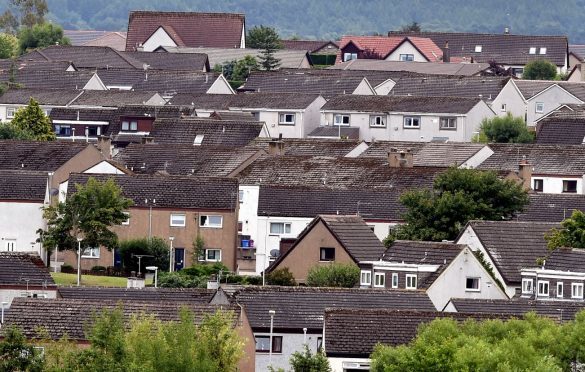 Council tenants in Moray are being offered at least £1,900 to move in an attempt to tackle the region's housing shortage.
The authority currently has about 4,000 residents waiting for a property – while 400 tenants have empty bedrooms in their homes.
Now the council has agreed an extra payment of £400 to encourage people to downsize, with the cash meant to cover the "disruption" of the move.
Councillor George Alexander, chairman of the communities committee, is hopeful residents will find the offer appealing so much-needed space is freed up.
He said: "I understand people who have probably been in a three or four-bedroom house, and probably brought up children there, might be reluctant to move out after 30 or 40 years.
"But them downsizing would release that home for a young family and it is that type of home we are desperately short of just now.
"We are building as many houses as we can, taking advantage of whatever funding we can, but we can't keep up at the moment."
Moray Council has previously offered a flat-rate of £1,500 for moving plus an extra £400 for every bedroom that is freed up.
However, in the last four years only 64 tenants have been persuaded to take the authority up on the offer to downsize.
Now a £400 bonus payment to cover unforeseen costs during the move has been added to the package to attract more takers.
Moray Council has set aside an annual budget of £72,000 to cover the enhanced pay-outs and increased the target from 20 to 25 households every year.
Mr Alexander defended the cash-strapped authority offering cash to tenants just months after plugging a £12million gap in its budget.
He said: "The payments are coming out of the housing revenue account, they are totally separate. Legally, we are not allowed to take money out of housing and use it to prop up the budget."
Housing officers have described the incentives being offered as being some of the most generous in Scotland.
And far from looking to cut back on the offer, there have been calls to increase the money if tenants are not taking advantage of them.
Buckie councillor Gordon Cowie added: "It really depends on the up-take. We're not saying we going to increase it but it should be considered.
"It's going to be reviewed over the next year. If the extra £400 attracts enough people then that's good. It's sensible to keep looking at it."
During a consultation period some residents raised concerns that the extra £400 would not be enough to cover the costs of moving.
Concerns about sensitivity in cases where empty bedrooms have been freed up due to deaths have also been highlighted.
A dedicated officer has been appointed by the council to manage the scheme sensitively.
Changes agreed this week will also lead to the payments being extended to those in wheelchair-adapted homes.
Elgin City North councillor Patsy Gowans expects a flurry of activity from people wanting to take advantage of newly-built homes.
She said: "We are building smaller-type accommodation now for elderly people. There could be more interest in them because people want to move into new homes."
The changes will come into effect on April 3.