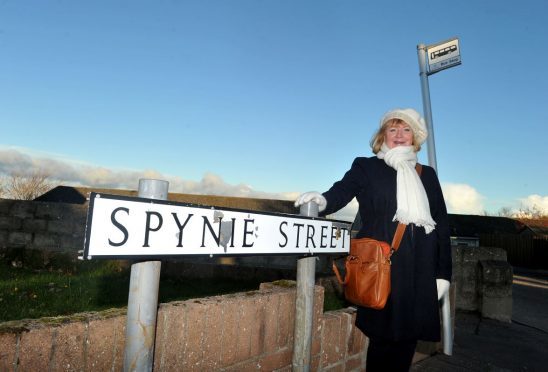 Calls have been made for Moray Council to step in to fill the gap if bus services are withdrawn across the region.
Stagecoach has proposed withdrawing the 36 route from Forres to Findhorn and Kinloss and also intends to pull out some services in Elgin.
Earlier this week more than 100 people swamped a public consultation event at the St Giles Centre waving placards reading "save our bus services".
Now the local authority has been called on to intervene to provide lifeline services for residents that could be cut off if routes are withdrawn.
However, the council has warned that tight budgets mean they cannot commit to running their own buses or subsidising a commercial operator.
Elgin City North councillor Patsy Gowans said: "Stagecoach is a business. The services they run aren't profitable and for them to keep running them they would need subsidies from the council.
"Larch Court is one area in Elgin affected. It's a sheltered housing project where there are disability problems. There is an aging population on Spynie Street, which could also lose services.
"These runs are essential for these communities and if a commercial operator can't run them anymore then there should be assistance from the council."
Changes proposed by Stagecoach in a consultation could lead to changes to the 11, 30, 31, 32 and 33 routes in Elgin.
Findhorn community councillor Mo Hyde has organised a petition calling on the bus firm to retain the 36 from the village to Forres.
She said: "It's taking away from the people that can't afford to lose these things because they can't afford a car or can't drive.
"Tourists can't rely on dial-a-buses. It just wouldn't work. There needs to be some sort of compromise found."
Stagecoach has insisted the routes proposed to be withdrawn are not profitable and the firm cannot afford to keep running them.
A spokesman for Moray Council said: "Stagecoach has made our public transport unit aware of their proposals and there has been on-going dialogue but, particularly in view of its current financial position, the council is unable to give a commitment to take on any services which are relinquished."
Views can be submitted to the timetable consultation until tomorrow (FRI) by e-mailing nscotmarketing@stagecoachbus.com