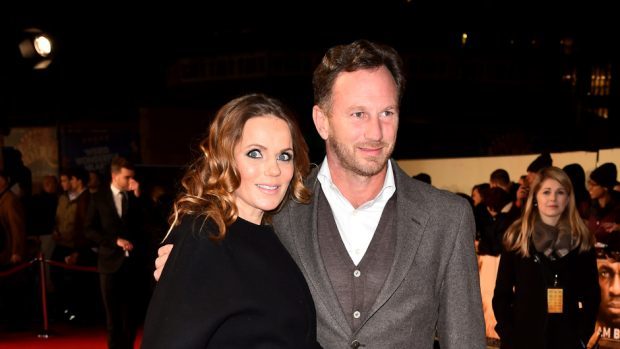 The Lord Lieutenant of Moray played an unlikely role in making Spice Girl Geri Horner's most recent birthday one to remember, by returning her dream motor car to her.
Grenville Johnston bought the star's bright red MGB Open Top Tourer at auction almost 20 years ago, and the classic vehicle became a familiar sight at vintage car rallies and shows around the north-east.
But the MGB had huge sentimental value to its previous owner – who shot to fame in the 1990s as part of the world-conquering group and later had several solo hits.
Her husband, team principal of the Red Bull Racing Formula One team, Christian Horner, resolved to track it down and buy it back for her last year.
After making a number of fruitless inquiries, Mr Horner finally learned of the MGB's fate after the Press and Journal reported that it took part in the Clan Cancer Support charity's annual cavalcade event in Elgin.
The Red Bull F1 team contacted the newspaper in July, and was put in touch with Mr Johnston.
The Lord Lieutenant of Moray was stunned when Mr Horner phoned him, asking to buy back the car, so that he could give it to his wife for her 44th birthday in August.
The pair quickly struck a deal, and "Ginger Spice" was reunited with the vehicle soon after.
Over the weekend, Mrs Horner appeared in a TV documentary and detailed the MGB's emotional significance to her as she drove it through the English countryside.
She explained that as a child she owned a toy replica of the car, and that it was the first thing she purchased after the Spice Girls achieved success.
Mrs Horner said: "I started crying when I saw it again, this little MGB roadster is me – I love it."
Mr Johnston, a retired accountant and Territorial Army officer, became the Queen's representative in Moray in 2005.
He added: "I owned and enjoyed the MGB for 18 years, and have always quietly indicated its history.
"The family knew it as the 'spice car'.
"I have had many happy hours using it, but I always knew that one day it would have to be sold.
"When I heard from Christian that he wanted it to return to Geri for her birthday, I felt that the right moment had come."
Christian Horner last night spoke of his delight about being able to reunite his wife with her "pride and joy".
Mr Horner said: "We were at Hockenheim for the German Grand Prix last year when I picked up on a tweet from a reporter to Geri with a picture of her old MG, her first car and pride of joy.
"A little bit of detective work helped me track down Grenville.
"We had a chat about it and he very kindly agreed to sell the car to me, so that I could surprise Geri with it on her birthday.
"As everyone could see, watching her 90s documentary on the BBC at the weekend, it means an awful lot to her, so the pressure is now on me to top that gift this year.
"My thanks to the Press and Journal, otherwise I may never have been able to reunite these old friends."