Scotland's only publicly-owned dredger is working away from home for the first time.
Moray Council's vessel, Selkie, has been clearing silt from the port in Macduff this week, just a few days after visiting a marina in Banff.
When the authority invested £2.5million in the dredger, it was hailed as a way for the council to save money on hiring external firms to clear their own harbours.
However, the money-spinning benefits of netting deals from neighbouring ports and marinas were also emphasised.
Yesterday, the council confirmed it was at an "advanced stage" of discussions to secure more contracts for Selkie outside of Moray.
And Buckie councillor, Gordon McDonald, welcomed the sight of the dredger at Macduff earning money for the authority budgets.
None the less, he warned it would be "a considerable amount of years" before the £2.5million was recouped and Moray ports should still take priority.
Mr McDonald said: "The theory was always that it would go outside of Moray and get these extra contracts. It's nice to see it being put into practice. It's been a while since Macduff was dredged, so it's been there for a few days to feel itself about.
"I know that the council has been in talks with all of the coastal councils to secure work for it.
"But Moray must still take preference. It's been long enough since they were dredged and recreational harbours are now a money-maker for the council."
The Selkie was launched last year and has now become a familiar sight in the region's ports.
A Moray Council spokesman confirmed the vessel had already visited other sites outside of the region as well as Macduff.
He said: "We have undertaken trial dredging at Aberdeenshire's Whitehills Marine and discussions are ongoing with other ports and harbours.
"Some of these are at an advanced stage and, as such, are commercially sensitive.
"Selkie has removed approximately 18,000 tonnes of silt from Moray harbours. [But] this figure is [still] to be confirmed by the Maritime and Coastguard Agency."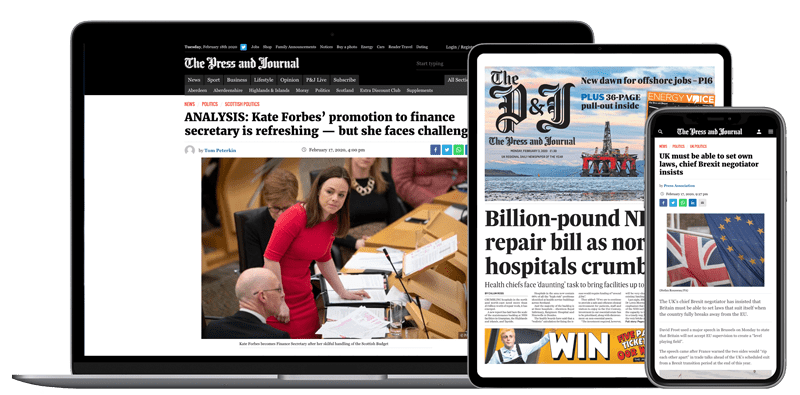 Help support quality local journalism … become a digital subscriber to The Press and Journal
For as little as £5.99 a month you can access all of our content, including Premium articles.
Subscribe