Desperate residents in a Moray village are continuing their bid to halt the demolition of a treasured landmark.
Locals in Lhanbryde have confirmed a public meeting will be held next week to come up with fresh ideas to preserve the Tennant Arms.
About 150 residents gathered in December to discuss ways of save the 19th-century building from the wrecking ball.
And now, campaigners have urged the public to come up with fresh ideas to keep the historic hotel at the heart of the community.
Lhanbryde resident Gill Stewart said: "It should never have been given permission to be knocked down in the first place. We don't know where to go now, we can't appeal.
"What we really need are new ideas to keep the fight going. There were so many good suggestions last time. Everyone is really determined to save it."
Owner Tahir Pervaiz was granted permission to knock the building down to make way for a Co-op store by Moray Council in November.
However, residents were offered renewed hope when the developer pledged to find a way to open the shop inside the historic walls.
But, last week, Mr Pervaiz's design consultant, Colin Keir, revealed the building would have to be knocked down after claiming he had exhausted "every avenue" trying to save it.
Anita Milne, chairwoman of Lhanbryde Community Challenge said: "As the Co-operative Group's ethical objectives are about helping communities through co-operative values and practice, locals feel that these aims will be completely undermined if this development goes ahead.
"Surely the term co-operative says it all; it should be about working with local communities in a co-operative and supportive manner, rather than riding roughshod over local views and opinions."
Highlands and Islands MSP, Douglas Ross, has written to the company, requesting a meeting to discuss the firm's plans for a new store.
He said: "The strength of public feeling over the issue is apparent."
"I fully support the local community in their desire to see the building retained and would call upon the developers to consider all the options."
The public meeting is on Wednesday, April 5 at 7pm at Lhanbryde Community Centre.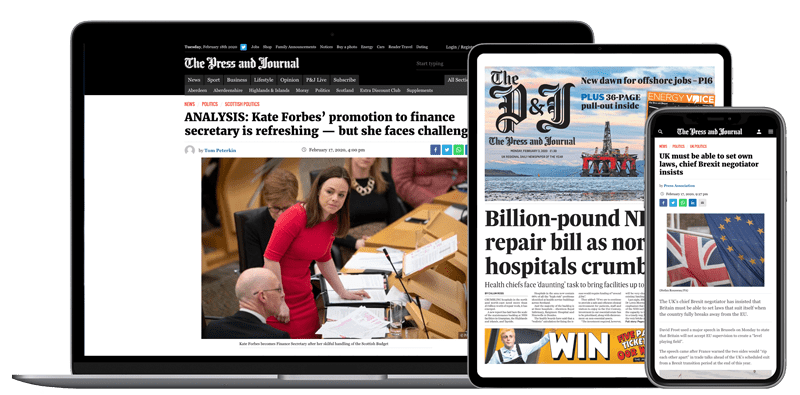 Help support quality local journalism … become a digital subscriber to The Press and Journal
For as little as £5.99 a month you can access all of our content, including Premium articles.
Subscribe