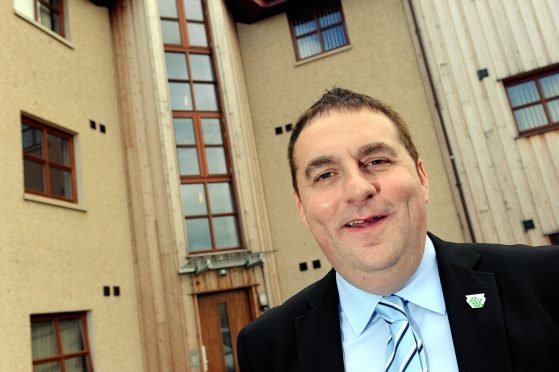 Moray Council's ambitious bid to attract a multi-million pound investment for the region has moved forward.
Councillors yesterday backed a vision to unlock funding from the UK and Scottish Governments through a city deal bid – entitled "innovation from tradition".
Officials are aiming to form a legacy lasting decades that will create the bedrock to allow firms in the region to flourish.
One project already on the books for the city deal bid, also known as growth deal, is the creation of a massive business park at Barmuckity on the outskirts of Elgin that could create up to 4,000 jobs.
Council convener James Allan described the bid as one of the most ambitious investment projects ever launched in Moray.
He said: "For many years we have recognised our own unique assets in Moray, through our environment, internationally renowned businesses or diverse communities.
"If you walk through any major airport you will see Moray produce showcased – but the name Moray is strangely absent. Our ambition is to change that.
"We don't see Moray as a rural hinterland. We're approaching this from the position that we have a unique prospect to create a profitable opportunity from growth funding."
Moray Council will run a consultation between July and September to enable locals to say what projects they think deserve a slice of the funding.
Retaining people aged 16 to 29 years old in the region through higher-paid jobs, increasing the amount of young women in the area and improving infrastructure are already in the authority's vision.
Mr Allan hoped that by 2030 the area would be recognised as a "thriving" and "vibrant" region.
John Cowe, chairman of the council's economic development committee, said: "Moray is often sandwiched between Inverness and Aberdeen, who have both had growth funding deals.
"I like to think we are the sweet part of the sandwich and are deserving of funding of our own."
Moray MSP Richard Lochhead added: "Bespoke measures need to be put in place for Moray as the area hasn't been covered by the Aberdeen and Inverness city region deals.
"With one of the lowest wage economies in Scotland, Moray would clearly benefit from its own growth deal to build and diversify the economy and create high value jobs.
"Given that Moray generates enormous revenues for the UK Treasury through the Speyside whisky sector, I hope the UK Government will also get behind this bid."