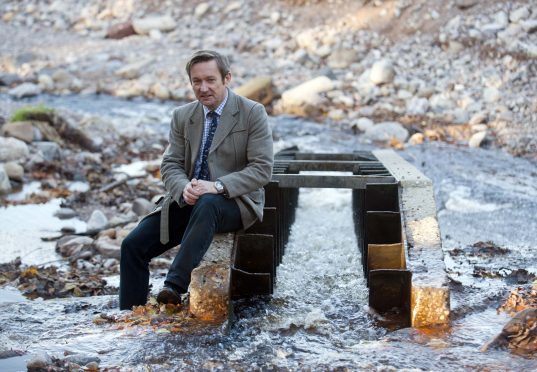 A spawning ground for salmon destined for the River Spey has been turned into a "disaster area" due to repeated floods.
Shingle and mud have been repeatedly swept from the Burn of Fochabers as water has rushed downstream.
The result has left mainly pebbles on the riverbed with only very limited cover providing habitats for fish to spawn.
The eroded bed of the burn, which feeds into the Spey, has also created jumps that are now too big for salmon to get further upstream.
It is believed that the situation was worsened by heavy rain in 2009, which resulted in a footbridge being damaged beyond repair due to a flood.
The Fochabers Burn is a bit of a disaster area, or at least it is from a fishery perspective.
The Spey Fishery Board stated that it was the Fochabers Burn was now a "bit of a disaster area" from a fishery perspective.
Yesterday, Roger Knight, director of the Spey Fishery Board, explained there was only a limited amount of changes that could be made.
He said: "We've now got an impassable fall in the middle section of the burn, in the middle of Fochabers itself.
"There's a fish-pass near the mouth of the burn which we cleared earlier this year, so it's now passable for salmon and sea trout. But there's no evidence of them getting past the fall.
"The problem is that when the burn spates, so much shingle, which formed a natural spawning ground, gets swept away.
"It isn't a quick fix. We're still subject to the natural events of nature, we can't even influence them."
The Spey Fishery Board has investigated using fish passes but believes the cost of designing one for the size of the fall in Fochabers will be too expensive.
Last night, Gordon Young, president of the Fochabers Angling Association, explained the burn's troubles had not affected his group's catches this season.
He said: "We've had our best-ever season. I know that hasn't necessarily been the case on other beats though.
"Things can change so quickly though. Little pools form in the river to protect the fish but can then can swept away and they move elsewhere. It never stands still."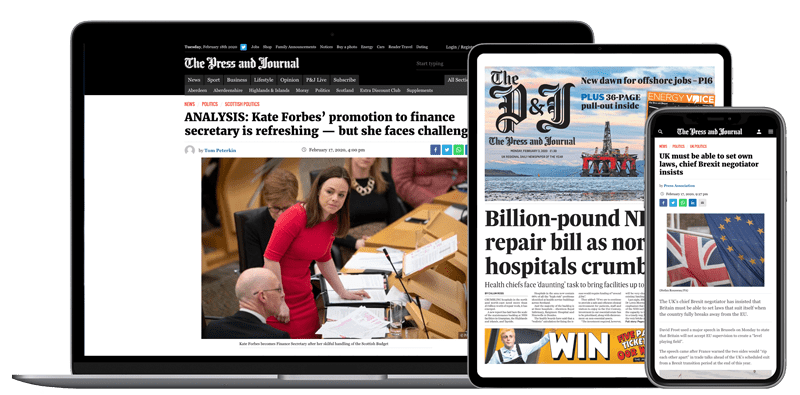 Help support quality local journalism … become a digital subscriber to The Press and Journal
For as little as £5.99 a month you can access all of our content, including Premium articles.
Subscribe