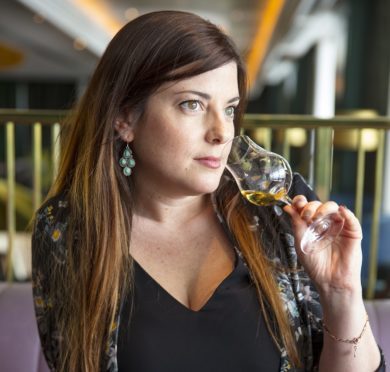 A special whisky tasting session has been organised on Speyside to shake off the image that Scotland's favourite tipple is a "man's drink".
Becky Paskin, editor of scotchwhisky.com, was the first journalist to be awarded a general certificate in distillation from the Institute of Brewing and Distilling.
Now the connoisseur is eager to shine a light on the rest of the women making their living on Speyside and those who have helped shape the industry.
The Women of the Malt Whisky Trail event in Aberlour will guide visitors across nine of the area's most famous sites – including Speyside Cooperage, Glenfiddich and Glen Moray.
As well as showcasing some of the most prominent females in the sector, Ms Paskin is also eager to encourage more women to savour the taste of whisky.
She said: "It's ironic that so many people around the world consider it to be a 'man's drink', when in fact women have been instrumental in the production of whisky from the very beginning.
"This special tasting is to not only celebrate some of the most influential women in whisky from across Speyside, but also to disprove any preconceptions that women can't enjoy a dram."
Ms Paskin has teamed up with the Malt Whisky Trail for the event which has been organised as part of next month's Spirit of Speyside Whisky Festival.
The celebration also aims to challenge other preconceptions of whisky drinkers while pairing drams with food.
John Blyth, manager of the Spirit of Speyside festival, said: "The festival has long celebrated the link between women and whisky and has pioneered many events over the years both to acknowledge the role of women in the industry and to help shake of the outdated idea of whisky being a man's drink.
"Whether you are a connoisseur or a novice, the festival aims to show that Speyside's whisky is there for everyone to enjoy."
The event will be held at The Dowans Hotel in Aberlour on Thursday, May 3 at 2pm. Tickets can be booked online at www.spiritofspeyside.com