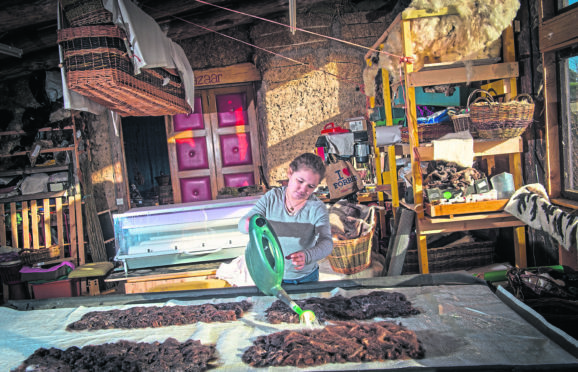 Two projects in Moray, aimed at boosting tourism in the region through traditional skills, are sharing a funding boost of more than £500,000.
The money from the Moray Leader scheme will help initiatives by the Cabrach Trust and the Marcassie Farm Partnership, from Dallas near Forres, to come to fruition.
A total of £358,000 has been awarded to the trust's ambitious transformation of the abandoned Inverharroch farm steadings into a working historical distillery and heritage centre.
Moray attractions sign up for Historic Environment Scotland programme aimed at providing visitors with more information
The group aims to attract tourists to the Cabrach in an attempt to reverse the declining in recent years.
Construction on the project, which is expected to cost more than £5million, is due to begin soon with the distillery expected to be operational early next year and the visitor attraction scheduled to open in 2020.
Meanwhile, Marcassie Farm has been granted £163,000 to build three guest lodges to provide accommodation for people wanting to learn about traditional skills in arts and crafts, food and drink and heritage.
Alistair Kennedy, chairman of the Moray Leader local action group, explained the money would help economic and community development in the region.
He said: "We were delighted to make a significant investment in the rural regeneration of the Cabrach, one of the most remote and spectacularly beautiful parts of Scotland.
"The funding for Marcassie Farm supports an ambitious and enterprising tourism project, which works in a collaboration with a range of different organisations."
Moray Leader allocates funding from the Scottish Government and the European Community.