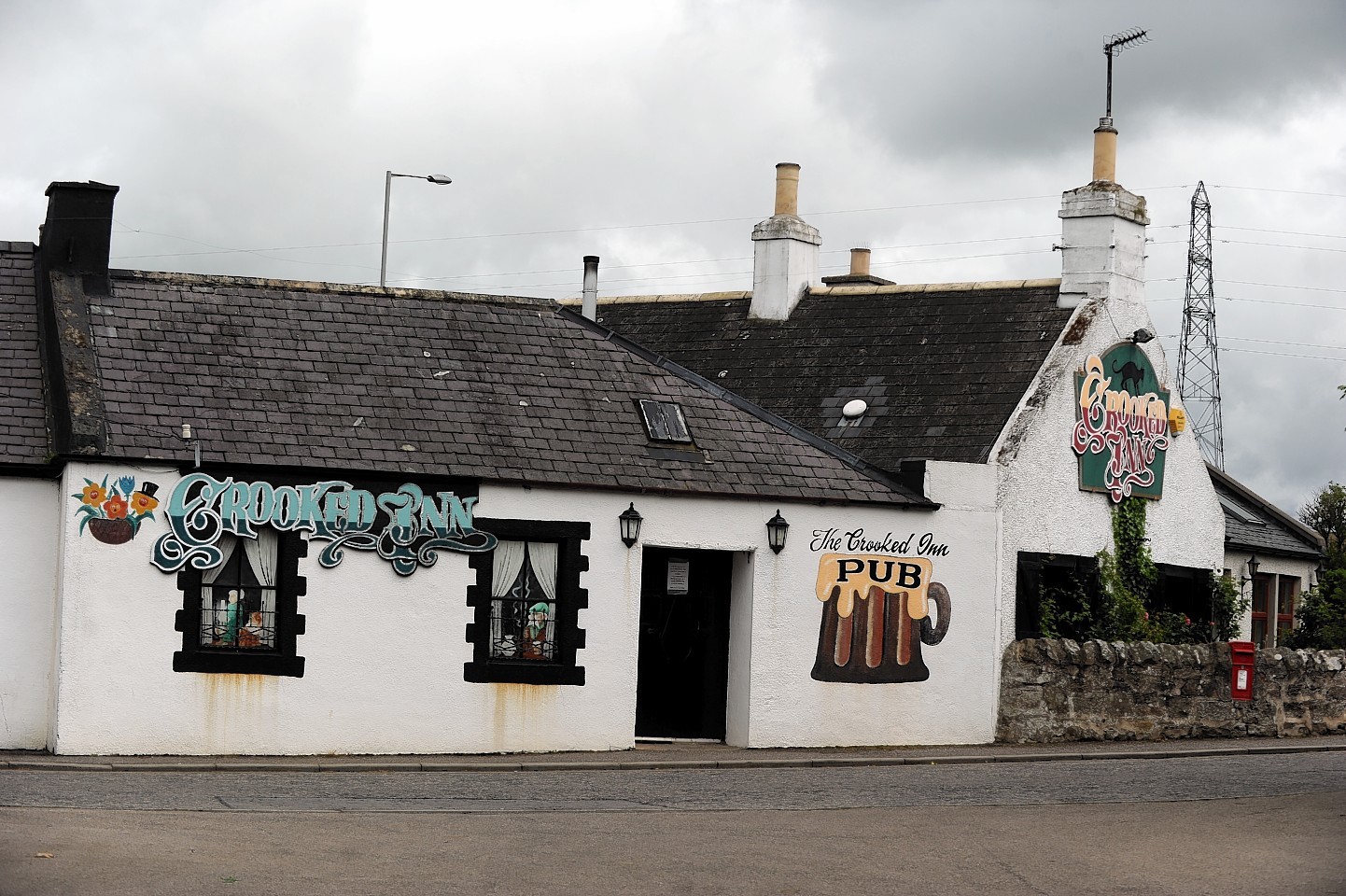 A former thriving Moray pub has been put on the market with a guide price of £130,000.
The Crooked Inn located at Main Road, Alves, has been vacant since before Christmas when it was repossessed by a bank.
Andy Gray, chartered surveyor at DM Hall who are advertising the sale, said: "The pub is situated in a prominent location which is visible from the main A96 Aberdeen to Inverness road.
"As soon as we put the agency board up it generated a lot of interest.
"We have had four to five viewings since it was put on the market last month.
"A few people have talked about the pub's successful past. At the weekend there would be queues out the door.
"It was a popular commodity within the community."
Alves resident Forbes Simon said: "It used to be a popular pub within the village before it fell by the wayside."
The bar – which features an eye catching feature is the sculpture of a cat and mouse on its roof – comes complete with a snug and dedicated dining area. There is also a small beer garden to the front.
The oldest part of the pub dates back 500 years. The original full name of the village was Crook of Alves – the word crook referring to the corner where the Burghead road joins the main road.
The pub was appropriately called the Crook Inn as it's sited on that corner before its name was changed in the 1980s to the Crooked Inn.
The Seafield Arms in Cullen, which has been a boarded-up eyesore on Cullen's main street since 2011, has recently been bought for £250,000.
This is a huge reduction from the £900,000 at which it was initially put on the market.
The buyer is entrepeneur Charlie Milne who part owns the Banff Springs Hotel.