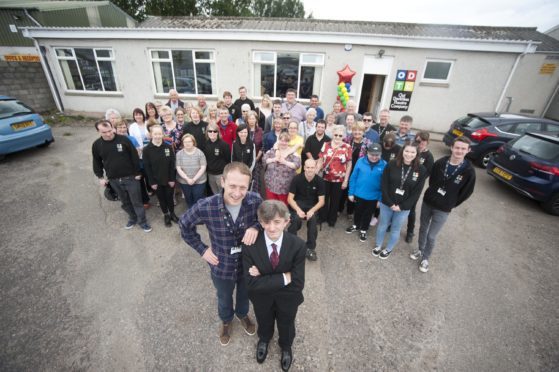 A Moray drama group that supports those with learning disabilities has found a new home – in the former headquarters of Elgin's flood alleviation scheme.
The Out of the Darkness Theatre Company (ODTC) is an all-inclusive educational drama organisation offering acting and singing training and a chance to take to the stage.
They have long been based on the town's Academy Street but have now moved to a more disability-friendly building on The Wards.
To celebrate this, the group held on an open day to show off their new location and even gave visitors a sneak peak at their next production, Death in Dallas.
After looking for a more inclusive building for over two years the group's head of learning and development, Martin McAuslan (CORRECT), said he was excited about the future.
He said: "It's just a fantastic building and the fact that it's all on the ground floor means that it's fit for disabled access.
"Academy Street was a brilliant home but with the stage being upstairs it just wasn't practical.
"Every one of our members has said they prefer the new venue and that's the proof in the pudding. If our members are happy and like it, it's the right place."
ODTC are a self-funded group and work in partnership with the Moray Council and the University of Highlands and Islands, even offering an NC Acting and Performance Course in tandem with Moray College.
Creative Director Garry Collins said he too was delighted with the new building.
He said: "We've been trying to move for a long time to a place where everyone can move about more freely and for us to be here today, with everything set up, is phenomenal considering we only got the building five weeks and two days ago.
"We're all one big happy family here."
A special guest at the event was Lord Kevin Shinkwin, who suffers from Osteogenesis imperfecta – also known as brittle bone disease.
Lord Shinkwin campaigns against disability inequality and praised the group for all its hard work.
He said: "I'm delighted to congratulate ODTC for their brilliant work over the last 26 years and hope the company continues to go from strength to strength."
Tickets for any of ODTC's upcoming shows, including murder mystery Death in Dallas, can be purchased at their new location on The Wards or from odtheatre.org.uk.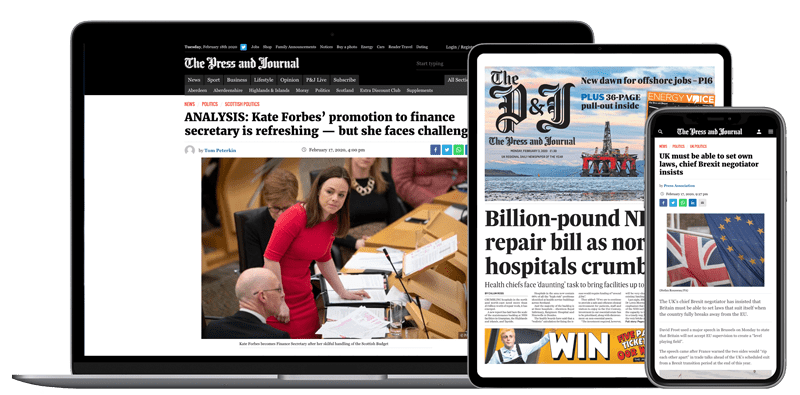 Help support quality local journalism … become a digital subscriber to The Press and Journal
For as little as £5.99 a month you can access all of our content, including Premium articles.
Subscribe