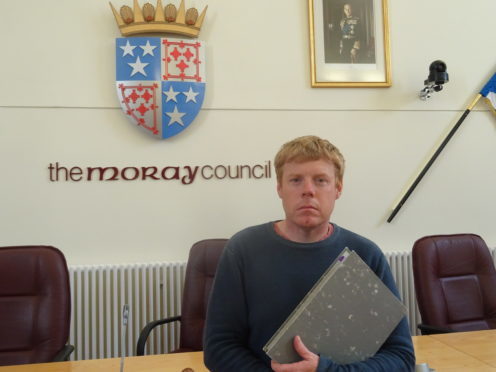 A Moray councillor has admitted he fears the next budget will hit residents hard.
Conservative group leader Tim Eagle believes Moray Council currently has a £20million-£28million blackhole to plug over the next two years, or face bankruptcy.
The local authority is currently holding budget briefings, where senior officers pitch ways to save money to councillors.
Already there have been swingeing cuts to public toilets and town halls across the region.
And Mr Eagle warned last night: "If you thought last year was bad this year threatens to be much worse as officers present ideas that would see major changes to communities throughout Moray and even worse result in actions that would undermine national government policies."
Moray Council is the least funded rural council in Scotland per head of the population.
Mr Eagle added: "Moray Council has saved millions of pounds already over the last few years and whilst the Conservative group want to ensure the council is as efficient as possible these latest proposals have the potential to significantly impact upon the lives of people throughout the area."