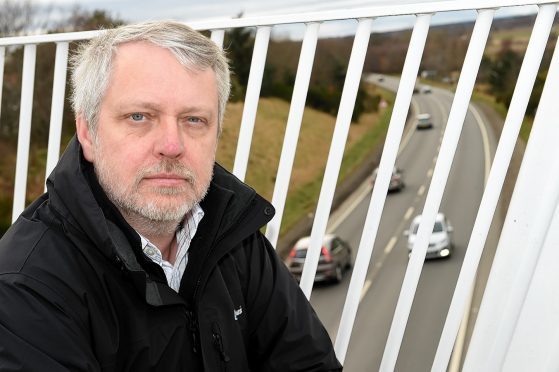 A Moray community council has issued a rallying cry to residents to ensure their voice is heard in a major roads project.
Transport Scotland has narrowed down the potential routes of the upgraded A96 Aberdeen to Inverness road to just two options.
The remaining possibilities on the table include bypasses to the north of Forres, near the railway line, and to the south of the town about a mile away from Rafford.
Today, Finderne Community Council is hosting an open-door event in the village to ensure as many residents as possible have their say about the proposed dual carriageway.
Chairman Brian Higgs said: "We think it's very important that everyone in the area understands when the potential implications are, so we want to get that information out there.
"The worst thing would be Transport Scotland taking a decision, then somebody saying in six months that they never knew anything about it because it's a huge project that will affect the whole area.
"The prevailing wind here usually comes from the south, so we're concerned about pollution.
"We also want the best option chosen, so that Forres doesn't become a dormitory town of Inverness – this road should have a positive impact on the economy."
Views from locals at the meeting will be incorporated into the community council's latest submission about the road project.
The preferred final route for the upgraded A96 between Nairn and Fochabers is due to be announced by Transport Scotland before the end of the year.
Today's event is being held at Rafford Village Hall from 10am to 2pm.