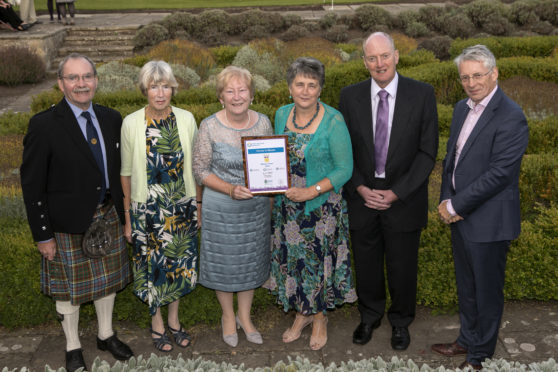 Spectacular floral displays in a Moray town have scooped two awards at a national ceremony.
Forres in Bloom won a gold medal at the Beautiful Scotland ceremony as well as special recognition for its community involvement.
Volunteers spend the year designing and tending to colourful sights assembled in Grant Park and the town centre.
For nearly three decades, locals have worked with local schools as well as environmental organisations to make Forres look as attractive as possible for locals and visitors.
Yesterday, secretary Sandra Maclennan explained the awards were a deserved recognition for the volunteers after a challenging season.
She said: "To win a gold medal after all the hot weather and warm drying winds is a huge tribute to the work of our team.
"Forres is a special town. I've always wanted that to be recognised by Beautiful Scotland.
"At last, after 28 years, it has received the community involvement award, which is a fitting tribute to the close working partnerships which exist in our town.
"Without the generous financial support that we receive, Forres in Bloom could not exist."
The Moray town was one of only three entries from the north-east to receive the gold standard from the judges – alongside Powis in Aberdeen and Inverurie in Aberdeenshire.
Forres councillor Claire Feaver said: "Just the other day, I met a volunteer at Anderson's Primary and was very impressed by the elaborate system she had devised in order to water the floral displays in the playground.
"It's just one example of their commitment. The fact there is so much colour in our town, despite one of the driest summers on record, is testament to an awesome amount of work."
Elsewhere in the north-east, Aberdeen Inspired, Brighter Bucksburn and Culter in Bloom were given silver gilt medals.
Brighter Bervie received a silver award as well as an "overcoming adversity" award for their work tackling invasive Japanese knotweed plants.
Cove in Bloom was presented with a special biodiversity award.
Pete Leonard, operations director of award organisers Keep Scotland Beautiful, praised the commitment of the Forres volunteers.
He said: "It's thanks to their efforts that local spaces and places they treasure are maintained to such high standards."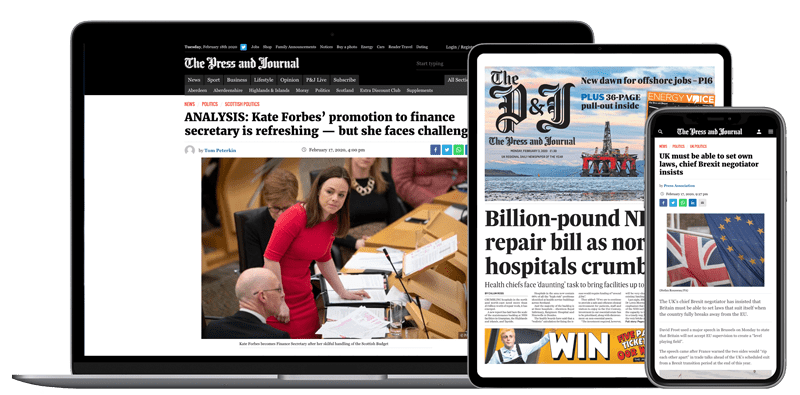 Help support quality local journalism … become a digital subscriber to The Press and Journal
For as little as £5.99 a month you can access all of our content, including Premium articles.
Subscribe