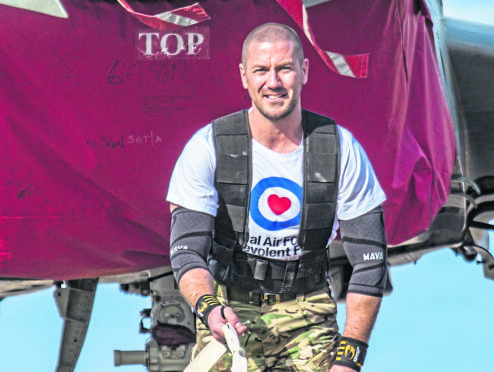 An RAF serviceman's mammoth attempt to pull a typhoon jet 100ft ended almost as soon as it started thanks to an unlucky injury.
RAF Lossiemouth technician Sergeant Innes Manson set himself the formidable task to raise money for charitable causes.
However, after building some momentum and getting the 12-tonne jet moving off the start line, he suffered a horrible injury, when his right Achilles tendon snapped.
Now he is laid up at home with a cast on but was still enthusiastic about the day.
He said: "The challenge didn't go well as I got the jet moving just a few inches when suddenly my tendon just snapped so the day didn't go as planned.
"It was literally right at the start and I had just gotten it moving when my body decided that's enough and that was it.
"I went to A&E and they put a cast on it and I'll go see a specialist on Monday."
The 36-year-old had previously undertaken heavy lifting challenges, including lifting a million kilograms of weights across 90 days.
This time he was raising money for the RAF Benevolent Fund, the Marfan Association and Scotland's Charity Air Ambulance, with his current total sitting at £1500.
He is even thinking about attempting this challenge once again, after his first try ended in disaster.
He said: "The snapped achilles was just a freak injury as I already pulled the typhoon about five feet on a trial run, just to see if I was capable of doing it and the injury ruined that on the day.
"Depending on how I recover and whether or not I get the doctors' permission, I might try it again.
"Obviously I will need to consult with the doctors about it and as the injury caused a lot of discomfort I don't know whether I'd be too scared to do it again."
Sgt Manson will be stuck in the cast for six to eight weeks and will start his recovery process after that. He is hoping that he will not need an operation to fix his achilles.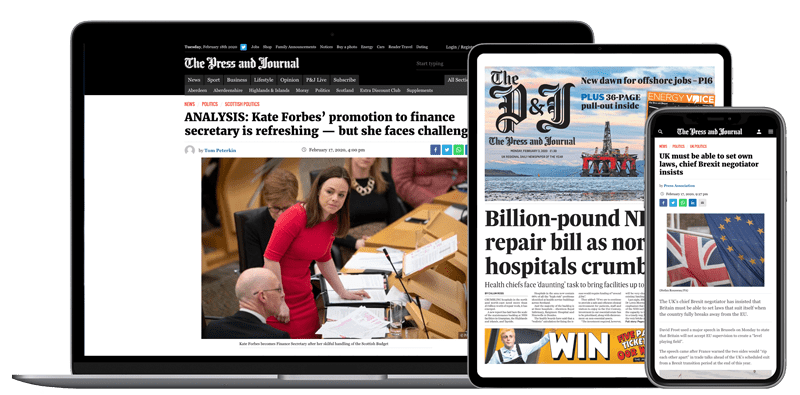 Help support quality local journalism … become a digital subscriber to The Press and Journal
For as little as £5.99 a month you can access all of our content, including Premium articles.
Subscribe