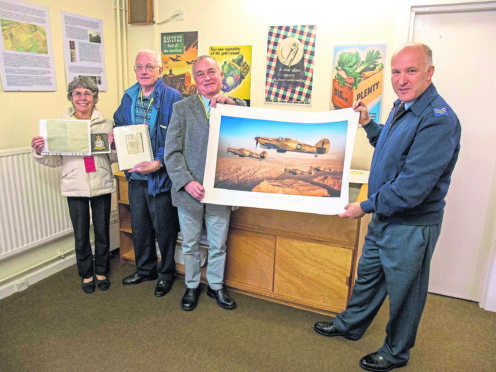 Artefacts belonging to an aircraftman who worked on a famous RAF fighter jet have been donated to RAF Lossiemouth.
Lawrence Raymond Eagles served as a fitter during the Second World War and played a part in preparing the original Hawker Hurricane, named Sir Roderic, for battle.
The story of this famous aircraft dates back to the 1930s and the MacRobert family of Aberdeenshire whose support of the war effort launched generations of fighter planes into the skies.
Lady Rachel MacRobert and Sir Alexander MacRobert had three sons: their eldest, Alasdair, was killed in a civil flying accident in 1938 while Roderic and Iain were both pilots in the RAF and died while flying sorties during the war.
It was due to these deaths that Lady MacRobert donated £25,000 to the RAF to buy a Stirling bomber, which was named MacRobert's Reply.
---
>> Keep up to date with the latest news with The P&J newsletter
---
The plane was part of XV Squadron's fleet and the name was given to subsequent aircraft so it could remain a fixture of that fleet until the Squadron disbanded in 2017.
Lady MacRobert continued to support the war effort after the initial donation, gifting another £20,000 to the RAF to enable it to buy four Hurricane fighters.
Three were named after her sons while the fourth bore her own name.
Following the disbandment of XV Squadron it was decided that the MacRobert connection with the RAF would remain at Lossiemouth and so a Typhoon jet on 6 Squadron was named 'Sir Roderic'.
Mr Eagles worked with Sir Roderic MacRobert during the Second World War and it was this connection that led Lady MacRobert to send him a letter of thanks after he wrote to her following her son's death.
The children of Mr Eagles, James Eagle and Catherine Lane, donated that personal letter, their father's war time photo album, a 94 Squadron badge, a limited edition print of the four MacRobert fighters, and a special edition bottle of whisky to RAF Lossiemouth.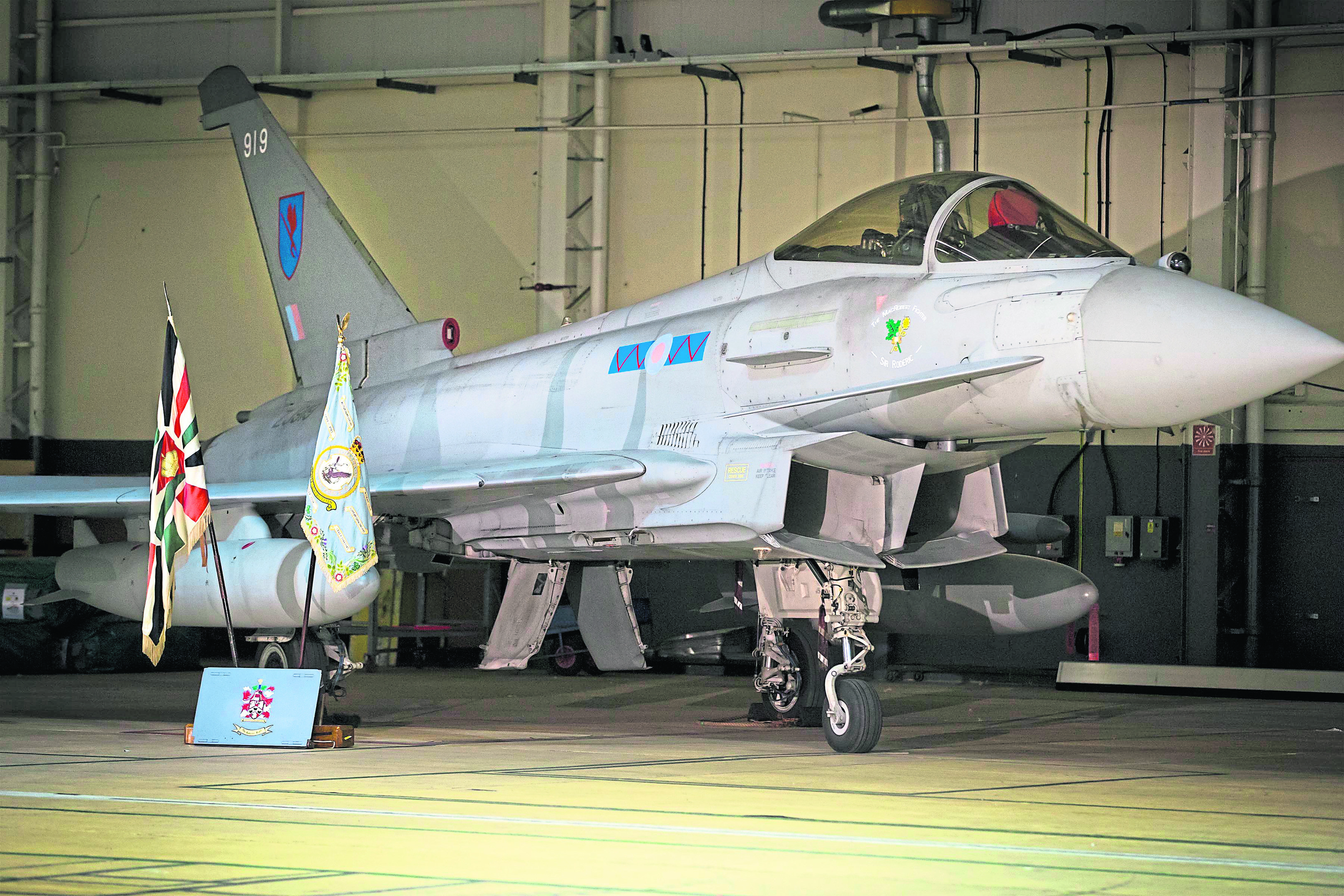 They visited the base – home of the current Sir Roderic aircraft – to present the items for display.
Sergeant John Le Hequet received the artefacts and said: "We're extremely grateful to receive these personal items from Mr Eagles and Mrs Lane in memory of their late father, Lawrence.
"We'll use them to ensure that the legacy of the MacRoberts fighters is remembered and told to future generations."