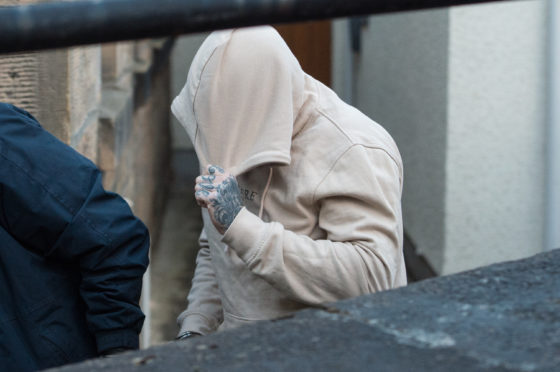 A Moray man's birthday celebrations turned sour after police raided his property and found almost £950 worth of cocaine.
Ross Sherman, 28, had planned a party bus with his friends but it never got off the ground when officers, acting on a tip-off, searched his house.
They found numerous self-seal bags full of white powder, later confirmed to be cocaine, plus a set of scales.
When quizzed by police about the discovery, the offshore worker claimed that he put the drugs into smaller bags to manage his consumption as he has a substance abuse problem.
At Elgin Sheriff Court yesterday however, depute fiscal Kevin Corrins said the drugs were worth nearly £1,000.
He said: "In a stone island jacket in the master bedroom, officers discovered a bag containing white powder, scales and empty self seal bags.
"Ten further bags containing about 0.8g and 0.9g later found to be cocaine had around 8.5g in total in them with a street value of £500 to £750 in total.
"The other self-seal bag had 3.35g of cocaine in it with a street value of £150 to £180."
Police analysed Sherman's phone and discovered he was supplying drugs to at least five people, collecting £800.
Sherman, from Buckie, admitted being concerned in the supply of a supplied drug, namely cocaine on August 11.
Defence solicitor Shahid Latif said his client's offences were at the lower end of the spectrum for this crime.
He said: "My client has a strong work ethic and his previous convictions are all connected to his inability to control his drug use.
"He is in a relationship, has a close family unit and works offshore as a roughneck and his employment will be left open to him, he hopes so any sentence should be aimed at not destabilising him.
"He had a minimum quantity of cocaine to be shared among friends and he realises this problem is his circle of friends draw him to that lifestyle but he is taking steps to get away from them."
However, Sheriff Chris Dickson said there was no alternative to jail given it was his fourth conviction for supplying and imposed a 21 month sentence.