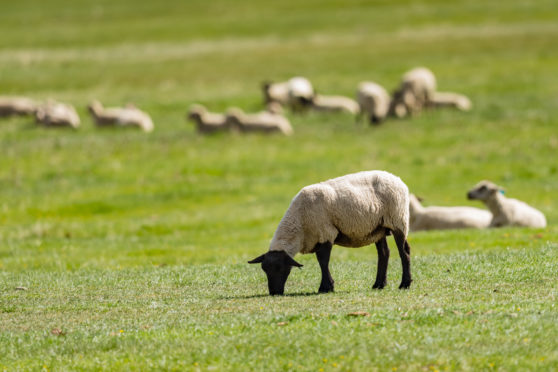 Lambs worth thousands of pounds have been stolen from a Moray farm.
The 55 lambs were taken from a field in the Wellfield area of Newmill, near Keith.
It is believed they were taken between the beginning of April and May 14, and comes just weeks after 30 black-faced ewes were stolen from the Lossiemouth area.
No link had been established between the two crimes.
The farmer had been checking on the flock, but hadn't realised the Texel and Suffolk-cross lambs had been taken. They are marked with blue ink, and tagged.
Last night, NFU Scotland vice-president Charlie Adam urged farmers in the area to be vigilant as he does not believe the thefts are random acts.
He said the culprits would be organised enough to have a van, a dog to round them up and some knowledge.
Mr Adam, who is a farmer in the Alford area, said: "What is quite upsetting about this is that sheep are finding their way to dubious places, as it will be hard for people to get rid of them if they are tagged.
"Crimes like this are likely to be organised because the animals need to be moved some distance and because of that it makes these crimes even more serious as the sheep are high value.
"The perpetrators would need dogs, necessary experience and proper equipment and vehicles to do take this lifestock so it could not just be random."
Mr Adam encouraged farmers to communicate with each other locally so they can report any suspicious behaviour and crackdown on the thefts.
Farmers have previously been warned to be on high alert after a sharp increase in sheep rustling last year.
Figures released by NFU Mutual have revealed animals worth £2.5 million were stolen in 2018 – an 11% rise by value over two years.
In the earlier incident this year, the 30 black-faced ewes were taken from the Milton Airfield area on the B9103 Lossiemouth to Sheriffston Road in March or April.
Constable Tomas Spracklen appealed for any witnesses who saw something suspicious to come forward.
He said: "The owner of the sheep had been regularly checking on his livestock for their welfare during this period, however hadn't realised that lambs were missing until May 14.
"The lambs were stolen from a field near to Wellfield in the Newmill area and they were a mix of Texel and Suffolk cross lambs with a blue mark in the middle of their back, as well as relevant ear tags.
"Although it is a wide time frame, it would be very helpful if the public could take a moment to think back and contact us if they recall any unusual activity or vehicles in the area that could be relevant to this inquiry."
Police are also still appealing for information about the theft of the black-faced ewes which were taken between mid-March and Friday April 12.