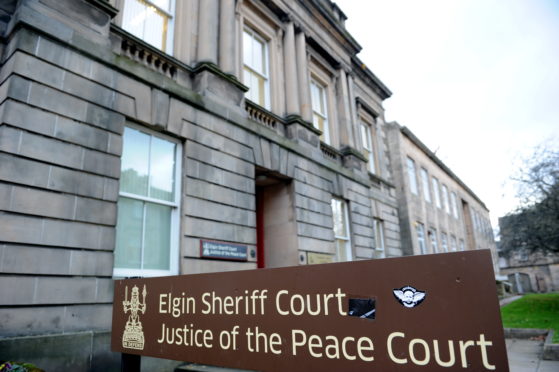 A mum has admitted a neglect charge after her two-year-old was discovered at the side of the road in his pyjamas.
A passer-by spotted the child by the side of a busy Moray road and stopped to help.
The youngster had his pyjamas on, but no shoes and a full nappy.
She managed to flag down a police car, and about 10 minutes later the boy's mother  – who cannot be named for legal reasons – arrived.
Elgin Sheriff Court heard that she had extremely blue lips and teeth, with police officers believing she had taken valium – which she denied.
Officers took her and the boy back home, and discovered the property was dirty and in no fit state for living in.
They also noticed the woman was hallucinating, and tried to smoke her house key.
Social work were contacted, and the woman's two children were taken into care.
At Elgin Sheriff Court yesterday, the woman admitted to a charge of wilfully neglecting her child.
Defence solicitor Stephen Carty told the court that his client was getting help for her drugs and alcohol problem but there was a lengthy road ahead for her to her back on track.
Sentence was deferred for six months for her to continue receiving help.