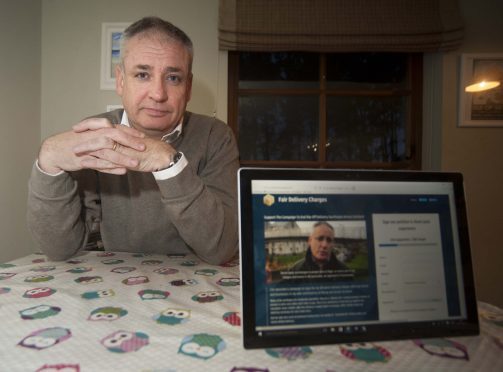 Parts of the north and north-east where shoppers are most regularly hammered by excessive delivery charges will be mapped out to emphasise the scale of the problem.
The Scottish Government is plotting out an "unfair delivery hotspots" map amid efforts to tackle the type of overcharging that often affects people in the region.
The publicly available map would be a "powerful tool" for pinpointing the worst-affected spots, Holyrood campaigners have said.
The Scottish Parliament Information Centre has calculated that additional parcel delivery surcharges cost Scotland an extra £38 million every year compared to the rest of the UK.
Power lies with the UK Government to regulate parcel deliveries but Westminster has yet to step in to enforce changes.
The map is part of Holyrood's plan to tackle unfair practices and understand the root cause.
It will track regional discrepancies, and identify areas where people pay significantly more than average or what courier companies can justify.
Thousands have already backed a campaign started by Moray MSP, Richard Lochhead, calling for fairer delivery charges.
Mr Lochhead last night expressed hopes that the map could be a useful tool in "finding a solution" to the problem.
He said: "My campaign to end rip-off delivery surcharges began in Moray and has now become a national issue, and it is quite clear that we need the authorities to take action.
"It is heartening that the Scottish Government is looking at creative ways to gather evidence which may help find long term solutions, given that the UK Government has so far refused to intervene.
"Scots consumers pay a £38m delivery surcharge each and every year due to the unacceptable practices of many online retailers and their couriers.
"The two key issues facing Scotland, and some other parts of the UK, are the often unjustifiable scale of the surcharges and the fact that too many retailers mislead consumers by offering free delivery but then apply charges.
"I will be passing the numerous cases that continue to flow in from constituents and people across the north and north-east to the Scottish Government."
Mr Lochhead also encouraged anyone who has come across companies "trying to rip off consumers in Scotland" to complete an online survey which will be used to "demonstrate the scale of the problem and to show the UK Government that we need urgent action".