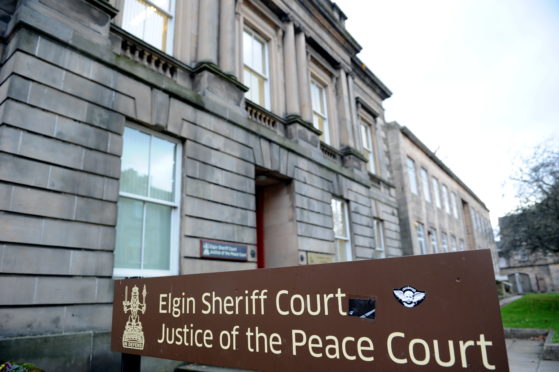 A Moray man threatened to petrol bomb a hotel after he got in a fight with the owner.
Gary Low, 26,  was drinking in the Grant Arms Hotel in Fochabers on October 22 2017 when he got into an altercation with a fellow patron and was asked to leave.
When he initially refused, the owner of the hotel George Mackenzie stepped in and ordered him out of the premises.
Low, of Morayfield, Fochabers, was followed outside by Mr Mackenzie and they began arguing and fighting.
The brawl resulted in Low being bitten on the arm and left Mr Mackenzie with a bloodied nose.
The following night, Low began texting his ex-partner, who worked at the hotel, threatening to blow up Mr Mackenzie and cut his throat.
Fiscal depute Alex Swain said: "Just before midnight the next night, a member of staff who dealt with the incident received a text message from the accused stating 'tell your boss he's dead' and 'no one bites me and spits blood in my face.'"
"She ignored these messages before receiving more in the early hours that said 'George is a dead man' and 'if it wasn't for you working there I'd get the petrol bombs out my shed and burn the pub to the ground, then slit George's throat as he watched his home burn.'"
Low also told his ex-partner not to go to the hotel the next day as "the pub was in for a nice surprise."
Defence solicitor Grant Daglish said the incident was "alcohol-fuelled" and that his client had no intention of carrying out his threats.
Low pled guilty to breach of the peace and acting in an aggressive and threatening manner.
Sheriff Chris Dickson called the threats "completely unpleasant" and gave Low, of Morayfield, Fochabers, 100 hours of unpaid hours.